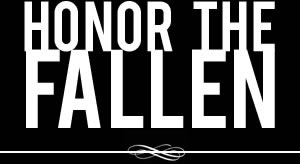 Honoring those who fought and died in Operation Enduring Freedom, Operation Iraqi Freedom and Operation New Dawn
Search Our Database
Marine Cpl. Joshua S. Wilfong
Died April 30, 2004 Serving During Operation Iraqi Freedom
---
22, of Walker, W.Va.; assigned to 2nd Combat Engineer Battalion, 2nd Marine Division, II Marine Expeditionary Force, at Camp Lejeune, N.C.; killed in action on April 30 in Anbar province, Iraq.
---
Family, friends remember Marine killed in Iraq
Associated Press
PARKERSBURG, W.Va. — A revving engine that briefly drowned out his memorial service was a fitting tribute to Cpl. Joshua Wilfong who liked to drive Wood County's back roads with friends before joining the Marines and being sent to Iraq.
The 22-year-old Walker resident was killed April 30 in fighting near Fallujah. He is the third Wood County native this year to die from injuries received in Iraq.
"As a soldier for our country, he changed the lives of all of us. He gave his life so people, who at times he couldn't even pronounce their names, could be free," The Rev. Lee Hammond of Calvary Memorial Church said during the May 8 memorial service. More than 400 people attended the service, which was held at Parkersburg High School's Field House. Wilfong was later buried near Glenville.
Hammond's voice was drowned out for several seconds during the service by the noise of an engine being revved outside the field house.
"At first I thought it might have been an old buddy who couldn't come inside paying a final tribute," said Wilfong's friend Larry Owens. "Whoever it was, I think Josh would have liked that. He really would have liked the engine noise."
The two other Wood County natives who have been killed in Iraq are: Army Pfc. Ernest Sutphin, 21, who died a week after a land mine exploded beneath his Humvee near Baghdad on March 11; and Army Staff Sgt. Roger Turner, 37, who died in February from injuries sustained when his sleeping area came under fire near Balad, northwest of Baghdad.
---
Friends remember W.Va. Marine killed in Iraq
Friends remembered Joshua Wilfong as a quiet, reliable person who loved the outdoors.
Wilfong, a 2000 graduate of Parkersburg (W.Va.) High School, was assigned to the 2nd Combat Engineer Battalion.
"He would do anything for you. He was always there to help out," said Airman 1st Class Chris Houce, stationed at Sheppard Air Force Base in Wichita Falls, Texas.
Airman 1st Class William Lowther II said he learned to drive with Wilfong in an old black Chevrolet truck at Wilfong's home. Lowther is stationed at Fort Langley, Va.
"I really hate to hear that about him. He was such a great guy. You couldn't ask for anybody better," Lowther said.
Driving all-terrain vehicles and trucks or just riding with friends on muddy backroads were some of Wilfong's favorite pastimes.
"He was a real go-getter. Anytime we'd go out on the backroads and get stuck, he was always the first one out in the mud with a chain," Houce said. "He'd have mud all over him. He was just that kind of guy who would do stuff like that for you. He was always there with his buddies."
The friends spent many nights sitting on the banks of the Little Kanawha or Ohio rivers, caring little about whether the catfish nibbled or not. There was too much to occupy their time on the riverbank — such as good-natured arguing about their favorite NASCAR drivers — to care about catfish.
Wilfong's willingness to do anything to help his friends will not be forgotten, said Parkersburg resident Larry Owens.
"He was always there, taking care of his buddies. He was a real easygoing guy and quiet, but when you got him aside, he would talk your ear off," Owens said.
Wilfong was the honor graduate of his class in July 2001 from the Marine Corps Basic Combat Engineers Course at Camp Lejeune, N.C., the Marines said.
— Associated Press
---
W.Va. Marine killed in Iraq
PARKERSBURG, W.Va. — A Marine from Parkersburg has been killed in Iraq, the Parkersburg News and Sentinel.
Lance Cpl. Joshua S. Wilfong was killed April 30. His father, Michael D. Wilfong of Walker, Wood County, was notified later that afternoon.
The elder Wilfong said he did not know how his son died, according to the newspaper.
Capt. Shawn Turner, a Marine Corps spokesman at the Pentagon, referred questions to the Department of Defense.
Spokesman Lt. Cmdr. Flex Plexico said Saturday that the Department of Defense could not confirm any death until 24 hours after a soldier's family had been notified.
Calls to the elder Wilfong rang unanswered Saturday.
Joshua Wilfong is believed to be a 2000 graduate of Parkersburg High School, the newspaper said. He joined the Marines in July 2000 and was assigned to Camp Lejeune, N.C.
"It is a very, very sad day for this area," said Parkersburg Mayor Jimmy Colombo said. "We must try to get through this by trying to think positively. These soldiers are putting their lives on the line for their country. The bravery of these young people sets a great example for us all."
Wilfong is the third member of this Ohio River community of 32,000 residents to die in Iraq.
Pfc. Ernest Harold Sutphin, 21, suffered punctured lungs and brain damage when a "homemade" land mine exploded beneath his Humvee on a road near Baghdad on March 11. He died a week later after his family decided to take him off life support at Landstuhl Regional Medical Center in Germany.
Sutphin graduated from Parkersburg High in 2001.
In February, Staff Sgt. Roger Clinton Turner Jr., 37, of Parkersburg died at a combat support hospital of injuries sustained after his sleeping area came under fire near Balad, northwest of Baghdad. His unit was based out of Fort Hood, Texas.
Also, Lance Cpl. Stephen Ferguson, 24, was shot April 7 while serving as a crew leader on a mission to detect and destroy explosive ordnance near Al Mahmudiyah. Ferguson, who attended Parkersburg High for a year, is recuperating at his North Carolina home.
— Associated Press