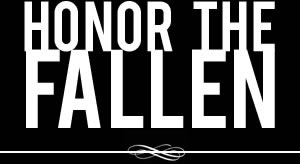 Honoring those who fought and died in Operation Enduring Freedom, Operation Iraqi Freedom and Operation New Dawn
Search Our Database
Marine Cpl. Justin J. Cain
Died October 13, 2010 Serving During Operation Enduring Freedom
---
22, of Manitowoc, Wis.; assigned to 3rd Battalion, 5th Marines, 1st Marine Division, I Marine Expeditionary Force, Camp Pendleton, Calif.; died Oct. 13 in Helmand province, Afghanistan, while conducting combat operations. Also killed were Marines Lance Cpl. Phillip D. Vinnedge, Lance Cpl. Joseph E. Rodewald and Pfc. Victor A. Dew.
---
Wis. Marine killed in Helmand IED blast
By Pat Pankratz
(Manitowoc, Wis.) Herald Times Reporter
MANITOWOC, Wis. — A 22-year-old Marine corporal from Manitowoc and three other members of his battalion died during combat Oct. 13 in southern Afghanistan, according to a Marine Corps spokesman.
Cpl. Justin J. Cain, 22, was among those killed, the Defense Department announced Oct. 14. He is a 2007 graduate of Manitowoc's Lincoln High School, and enlisted in the Marines on June 19, 2007.
His battalion had been stationed in Afghanistan since September, after shipping there from Camp Pendleton, Calif., according to Cpl. Nola Zachary of the 1st Marine Division Public Affairs Office.
Cain and three of his battalion members were "conducting mounted combat operations against enemy forces in Helmand province, Afghanistan, on Wednesday," when they were "killed by an IED [improvised explosive device] blast," according to a prepared statement from that office.
Zachary said the four Marines were riding in a "mine-resistant, ambush-protected ATV" when the blast occurred. He said other details were not immediately available in a report from the Defense Department.
Cain, a machine gunner, was assigned to 3rd Battalion, 5th Marines, 1st Marine Division, I Marine Expeditionary Force.
Katelyn Birringer, 20, Cain's longtime friend, said Cain had looked forward to going to Afghanistan.
"That's what he wanted to do," she said. "He wanted to be there, and wanted to fight for our country. He really wanted to do that."
She described Cain as a "crazy, fun-loving guy" who enjoyed spending time in Las Vegas. He was not married.
Birringer related that Cain's last visit to Manitowoc was marred by the death of his good friend, Nick Jost, in an Aug. 29 car crash near Newton. She said Cain was on leave at the time, but had to fly back to Camp Pendleton a day before Jost's funeral because his unit was preparing for its mission to Afghanistan.
Zachary said Cain had earned numerous awards during his service, including the National Defense Service Medal, Global War on Terrorism Service Medal, Global War on Terrorism Expeditionary Medal, Marine Corps Good Conduct Medal and the Sea Service Deployment Ribbon. The Marine Corps will present to his family the Purple Heart and the Combat Action Ribbon on Cain's behalf, Zachary said.
"The Marines and sailors of the 1st Marine Division mourn the loss of Cpl. Cain," the Marine Corps said in a prepared statement. "Our heartfelt condolences go out to his family."
Zachary said arrangements to bring Cain's body back to the United States are pending.
Cain's parents, James Cain and Judy and Tim Stock, declined comment.
---
Friends reflect on fallen Marine's sacrifice
By Charlie Mathews
(Manitowoc, Wis.) Herald Times Reporter
MANITOWOC, Wis. — Via cell phone calls and social media, the devastating news spread among friends and former Lincoln High School classmates that Marine Corps Cpl. Justin J. Cain had been killed in Afghanistan.
The Manitowoc native, 22, and three battalion members died Oct. 13, victims of a blast from an improvised explosive device.
Two days after his death, from the woman Cain took to his senior prom to his closest buddies now in college or in the service to one of his teachers, memories were shared of a life cut short.
Cain was killed less than two months after classmate and close friend Nick Jost died in an August car crash near Newton.
"He's a great guy and would do anything for you," said Kara Raduenz, who went to the prom with Cain and is in the Air Force, stationed at Joint Base Andrews, Md.
On Friday, it was another base — Dover Air Force Base, Del. — where Cain's mother and stepfather, Judy and Tim Stock, were headed to await the arrival of their son's body.
Raduenz and another one of Cain's close friends, Katelyn Birringer, each received a handwritten letter Tuesday, a day before his death.
"He talked about his plane ride over to Afghanistan," Raduenz said. "[Justin] had just gotten there. In the letter it didn't seem like he's scared."
"This is very hard," said Mary Goins-Hopkins, a friend of the machine gunner and the wife of a Marine headed for Afghanistan by year-end.
"I never thought this would happen to Justin ... he's only been [in Afghanistan] two weeks," she said.
With her 11-month-old son, Aaden, Goins-Hopkins is back in Manitowoc after being with her husband at Camp Pendleton, Calif., a common link between Cain and several of his buddies who chose to become brothers-in-arms.
"He was the nicest guy you could ever imagine," said Mike Luther, Lincoln class of 2007 and a Marine Corps mechanic currently stationed at Pendleton and awaiting his own overseas deployment.
"If you had a problem, Justin would listen when nobody else would," Luther said.
"Every Marine wants to go to, at least, one combat mission before he gets out. He transferred units so he could deploy."
Luther said Cain started talking about joining the Corps when he was a sophomore at Lincoln. Cain enlisted two weeks after graduation.
Jacob Hampson, a University of Wisconsin-Oshkosh senior, was part of Cain's high school group that enjoyed "mudding."
Hampson remembered their gang going to "The Pipeline" near Crivitz to drive through mud in their jacked-up pickups with special tires.
Hampson recalled, "Justin's white Chevy pickup broke down. He limped home to Manitowoc, not going over 40 [mph]."
"I turned him into a 'mudder,' and Justin called me 'Mud,' " Luther said.
Ryan Zimmerman, a tech ed teacher at Lincoln, said Cain did all his own work on the white Chevy.
"Justin was very easy going, likable and will be greatly missed by friends and families," Zimmerman said.
In front of Abraham Lincoln's campus statue on Oct. 19, the U.S, Wisconsin and school flags were at half-staff.
Flags at Manitowoc County facilities were to be flown at half-staff through sundown Oct. 17 per County Executive Bob Ziegelbauer's directive.
Lincoln principal Keith Shaw said Cain participated in Youth Options as a senior, attending Lakeshore Technical College as part of its dairy herd management program.
Shaw remembered Cain wearing a U.S.M.C. T-shirt with an American flag in the background of his senior yearbook photo.
"He looked like he was ready to go into the Marines," Shaw said.
And he did, but now he's gone, and his friends are struggling to understand.
Hampson saw Cain at a party in August.
"We had just lost Nick [Jost], and they were very close. That really tore him up that he had to go back [to Camp Pendleton] the day before the funeral," Hampson said.
"I said to Justin, 'Stay safe.' "
"The last time I saw Justin I was getting out of Katelyn's car and I remember hugging him and saying, 'See you soon,' " Goins-Hopkins said.
"My brain is pretty much fried. But I can say Justin was a brave man and a hero to us all. He gave his life to his country.
"We as civilians should give him and his family the utmost respect for their sacrifice. He will never be forgotten."
Cain is survived by his parents, James Cain and Judy and Tim Stock, siblings, relatives and friends.
---
Town allowed to say goodbye to Cain
By Charlie Mathews
Herald Times Reporter (Manitowoc, Wis.)
MANITOWOC, Wis. — A private funeral service for family, relatives and close friends is planned at Salem Ebenezer Reformed Church for fallen Marine Cpl. Justin Cain.
But, all afternoon Oct. 23 at Lincoln High School's JFK Fieldhouse, individuals who did not personally know the 22-year-old killed in Afghanistan on Oct. 13 had the opportunity to pay their respects to the young man who paid the ultimate sacrifice in service to his country.
Just before 1 p.m., a contingent of Patriot Riders, astride their motorcycles with U.S. flags flying, rode south down Ninth Street, ahead of a four-horse-drawn caisson bearing Cain's casket.
Several hundred who had gathered outside the gym watched silently as the caisson went by, accompanied by a Marine honor guard, and followed by a riderless horse.
Family members and close friends of the class of 2007 graduate gathered just inside a side door of the gymnasium as Marines took the casket off the horse-drawn vehicle.
They placed the casket at the east end of the gym, underneath a large American flag hanging vertically from the rafters.
Then, the public was allowed into JFK to sign a guest book, view photos on easels, watch video slide shows of Cain and his buddies, and pay their respects to his parents — James Cain, and Judy and Tim Stock — and other family members.
Veterans of different military branches were present to honor their fallen brother, including many from Cain's beloved Corps.
"Once a Marine, always a Marine," said Manitowoc's Tom Schultz, who served in the Corps.
Steve Jensen served in the Corps from 1971-73 and rode his motorcycle from Watertown, a Milwaukee suburb, to be part of the Patriot Riders contingent.
In addition to producing the videos shown, several of Cain's friends also have created an "In Memory of Justin Cain" page on the social networking website Facebook.
Brian Fierst posted, "I was able to coach Justin in eighth-grade football. He was a handful but that's what I liked about him, hard worker/jokester.
"If I was stressed for some reason he would make me laugh. I will never forget his great smile. Thank you for being the man you are, and for protecting our country."
Ben Matthies posted, "Justin, I have known you since Monroe school and you were one of the best friends a person could ask for.
"You always know how to make someone laugh and you were incredibly genuine. You are a true hero to everybody and will never be forgotten."
Cain's sister Jeanne wrote, "You are a hero and always will be. Can't believe you are gone but NEVER FORGOTTEN! "We will need you to hold us up through this all. It isn't going to be easy! Words can't explain how much it hurts but I know you are in a better place."
The pastor of Cain's home church and the leader of his confirmation class, the Rev. Kyle Sorenson, agreed.
Shortly after learning of his death, Sorenson said, "By God's grace, Justin continued to trust in the Lord ... those who knew him know he is safer now than he has ever been" and they will see him again.
---
Marine laid to rest in Wisconsin
The Associated Press
MANITOWOC, Wis. — A Marine killed by a roadside bomb in Afghanistan has been laid to rest.
A private funeral for Cpl. Justin Cain, 22, was held Oct. 25 at his home church in Manitowoc.
Cain was killed Oct. 13 during combat operations in southern Afghanistan.
Members of the Marine Corps escorted Cain's casket from Salem Ebenezer Reformed Church to the cemetery next door where military members honored the Marine with a gun salute.