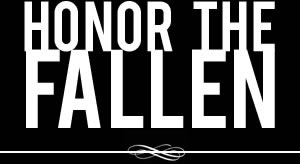 Honoring those who fought and died in Operation Enduring Freedom, Operation Iraqi Freedom and Operation New Dawn
Search Our Database
Marine Cpl. Lance M. Thompson
Died November 15, 2004 Serving During Operation Iraqi Freedom
---
21, of Upland, Ind.; assigned to 2nd Battalion, 5th Marine Regiment, 1st Marine Division, I Marine Expeditionary Force, Marine Corps Base Camp Pendleton, Calif.; killed Nov. 15 by enemy action in Anbar province, Iraq.
---
Marine's father calls Iraq's election day 'momentous'
Associated Press
MARION, Ind. — The father of an Indiana Marine killed in Iraq said his son would be proud knowing he fought and died to help Iraqis vote in an election.
Cpl. Lance Thompson, 21, of Marion, died in November during fighting in Ramadi, one of 38 Indiana military personnel to have died after being sent to the Mideast for the war in Iraq.
His father, Greg Thompson, 52, of Marion said his son sent him a letter in September, two months before he was killed by a truck bomb, which said, "Freedom is not free. It requires sacrifice."
Greg Thompson said the millions turning out to vote in Iraq Sunday was "fantastic" and said it was a "momentous day in the Middle East."
"Are you asking me was it worth Lance losing his life?" Greg Thompson asked a reporter Monday from the Chronicle-Tribune. "Being the gung-ho Marine that he was, he would say yes. So I'll say yes. That is a tough, bitter pill to swallow. It hurts. God, I didn't want to give up my son."
Partial results from Sunday's election could be released as early as Tuesday, though final results from the hand counting of ballots could take up to 10 days, election officials said.