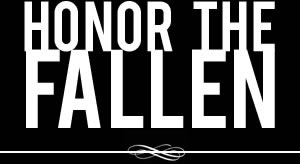 Honoring those who fought and died in Operation Enduring Freedom, Operation Iraqi Freedom and Operation New Dawn
Search Our Database
Marine Cpl. Mark A. Evnin
Died April 3, 2003 Serving During Operation Iraqi Freedom
---
21, of Burlington, Vt.; assigned to the 3rd Battalion, 4th Marine Regiment, 1st Marine Division, Twentynine Palms, Calif.; killed in action during a firefight in central Iraq.
---
Marine recalled as 'thoughtful kid'
By John Briggs
Burlington Free Press
Mark Evnin, 21, a Marine corporal from South Burlington, was killed April 3 in combat in Iraq.
He was a scout and sniper with the 1st Marine Division, and had shipped to Kuwait in February.
His mother, Mindy Evnin, said he died at 1 p.m. Iraq time after a firefight. She had no details of the fight other than that two other Marines were with him when he was shot in the abdomen.
She learned of his death when three Marines in dress blues came to her house Thursday evening, April 3.
"One of them came back today,'' she said the next afternoon, ''and they will help with the funeral arrangements.''
"I want him buried in Burlington and with full military honors,'' she said. ''He was proud to be a Marine, and I'm sure he died feeling that he was doing what he should do.''
Evnin was an only child. His father, Michael, lives in Rockville, Md.
Evnin's grandfather, Max Wall, rabbi from 1946 to 1987 at Burlington's Ohavi Zedek Synagogue, said his grandson had wanted to be in the military since childhood.
''We thought it would be the Air Force,'' Wall said, ''and then he told us it was the Marines. He was a person — I don't know where he got it — a person always concerned about peace and welfare. He had a social conscience. In his last letter, from Kuwait, he was talking about going into international relations when he got back, or possibly into intelligence or security services. He was definitely a patriot.
"He was not the most successful student,'' Wall added, ''but he was a very successful grandson. We were very close.''
Wall said Evnin called his mother on the night of April 1 or 2 from the battlefield.
"Apparently,'' he said, ''an embedded reporter let him use his cell phone. There are good people everywhere.''
"He couldn't say where he was,'' Wall said, ''and he was a stickler for that kind of discipline.''
Rabbi Joshua Chasan of Ohavi Zedek Synagogue, who knew Evnin since 1991, recalled him as ''a thoughtful kid.
"He was the same kind of little boy as he was a man,'' Chasan said. ''I saw him last August. He was so present, so present. He was a very gracious presence. He was an honorable young man.
"His death,'' Chasan said, ''brings home painfully that what's going on is about far more than politics.''
Evnin graduated from South Burlington High School in December 1999, his mother said, and a few weeks later was in Marine Boot Camp at Parris Island, S.C.
His high school remembered him April 4 with a moment of silence, and Principal Patrick Burke had the flag lowered to half-staff.
"He was very well-liked by students and staff alike,'' Burke said of Evnin in a written statement. ''Our thoughts are with his fellow Marines, his family and the SBHS Class of 2000.''
Tim Comolli, who directs the school's imaging laboratory, said he remembered his former student ''as family."
"Back when I was sick for two months, this was a kid who came by every day,'' he said. ''When I was supposed to present at the Vermont Fest, Vermont's largest technical show for educators, he put together the kids' projects, video and animation projects, and then he went down to the Fest and made the presentation for me because I couldn't go.
"I remember him being there after school. He'd spend hours helping elementary and middle school kids with their projects. Technology was innate with him.
"He was about as kind and loving an individual as you'll ever meet,'' Comolli said. ''He exuded it. He was just fundamentally a kind person.
"I've done my crying, but my tears are done now,'' he said. ''When I think of him I smile. That's the kind of kid I remember. When Mark was in the room, everyone was happy.''
"Mark had a definite sense of duty,'' said Travis Kehoe, Evnin's longtime friend and a member himself of the Vermont Air National Guard. ''We always dreamed of the military, since we were little kids, running around playing soldier.''
He said Evnin joined the Marines because ''they were the most gung-ho.
"He'd never settle for second best,'' Kehoe said. ''If he was going to do something, he wanted to be the best. He was pretty easy-going, but once he got his mind set on something, there was no stopping him.''
Wall received a letter from his grandson, then in Kuwait, in February.
"He said he was sitting around doing nothing. He said they were trained to do whatever they had to do, and he couldn't wait. I wrote back and told him to be patient, and that was the last I heard from him.
He was a good-looking young American with a million dreams and hopes,'' Wall said. ''Now, they're cut short.
"But I can't look at the war now,'' he said. ''Somehow I hope we can get out with some degree of a moral victory. Maybe in the future we can lead other nations to solving international problems in a peaceful fashion. To continue to pay these prices is terrible.''
Contact John Briggs.
---
Mark Evnin felt he had proven himself in the Marine Corps. "He felt very proud that he did well at those things," his mother, Mindy Evnin, said. "He matured a lot and said he felt like a man."
Evnin, 21, a native of South Burlington, Vt., died April 3 when his unit came under enemy fire near Al Kut.
Evnin joined the Marines in 2000 after graduating from South Burlington High, where he excelled in computers and was a mainstay on the school's lacrosse team.
Evnin wanted to test himself in the Marines. Once he had accumulated enough high school credits for graduation, he left for basic training, returning to South Burlington so he could walk down the aisle for his high school diploma.
Mindy Evnin said her son had talked about a law enforcement career after the Marines. But in his last letter from Kuwait, he talked about getting involved in foreign relations. "He thought he might be able to help," she said.
— USA Today and The Associated Press