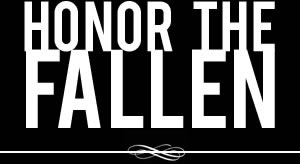 Honoring those who fought and died in Operation Enduring Freedom, Operation Iraqi Freedom and Operation New Dawn
Search Our Database
Marine Cpl. Matthew D. Conley
Died February 18, 2006 Serving During Operation Iraqi Freedom
---
21, of Killen, Ala.; assigned to the 3rd Battalion, 7th Marine Regiment, 1st Marine Division, I Marine Expeditionary Force, Twentynine Palms, Calif.; attached to 2nd Marine Division, II Marine Expeditionary Force (Forward); killed Feb. 18 when his vehicle was attacked with an improvised explosive device while he was conducting combat operations in Ramadi, Iraq. Also killed was 2nd Lt. Almar L. Fitzgerald.
---
Lauderdale County soldier killed while training his replacement in Iraq
Associated Press
GREENHILL, Ala. — A Lauderdale County native was killed in Iraq after a device exploded near the Humvee he was riding in over the weekend, exactly one week before his 22nd birthday, family members said.
Tommy and Debbie Conley said members of the Marine Corps came to their Greenhill home early Sunday to tell them about the death of their son, Cpl. Matthew Conley.
"When I saw who was there, they didn't have to say a word, I knew what was going on," Tommy Conley told the Florence Times Daily.
Conley, 21, graduated from Rogers High School in 2002, where he was quarterback of the football team. He was a squad leader for the 37th Weaponry Division of the Marine Corps, stationed at Twentynine Palms, Calif., and had been in Iraq since September 2005.
Tommy Conley said his son was scheduled to leave Iraq on March 6 and was to be home on March 22.
Family and friends were planning a belated celebration for his Feb. 26 birthday and were going to have a baby shower for him and his wife, Nicole, who is expecting their first child in March.
Conley and other members of his squad were killed Sunday while on security patrol in the province of Al-Anbar.
He was a passenger in the Humvee, training the soldier who was to take his place when he returned home. Conley was killed when the vehicle hit an improvised explosive device.
"It's like this really isn't happening. It's like a nightmare," Debbie Conley said as she wiped away tears.
Conley's leadership ability was apparent on the football field, said Mike Curtis, who was part of the crew that produced radio broadcast of Rogers High School football games when Conley played there.
"He wasn't the best passer or runner, but he could lead that team," Curtis said. "It just totally shocked our family to hear the news today. You hear about these soldiers getting killed and it's tragic in itself but this makes it hit home and you realize it's a war over there."
Tommy Conley said being a Marine was something his son never regretted.
"He was proud to serve his country and me and his mother were proud of him, and always will be," his father said.
Conley's body is scheduled to be flown back to the United States later this week.
Editor's Note: Video of Conley and a mention of him in a column by a Marine Corps Times reporter can be seen by by clicking the Fitzgerald link above.