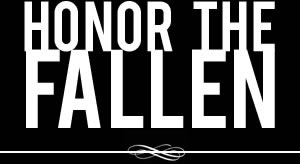 Honoring those who fought and died in Operation Enduring Freedom, Operation Iraqi Freedom and Operation New Dawn
Search Our Database
Marine Cpl. Michael J. Dutcher
Died September 15, 2011 Serving During Operation Enduring Freedom
---
22, of Asheville, N.C.; assigned to 1st Battalion, 5th Marine Regiment, 1st Marine Division, I Marine Expeditionary Force, Camp Pendleton, Calif.; died Sept. 15 in Helmand province, Afghanistan, while conducting combat operations.


---

'He was a die-hard Marine'

By John Boyle
The (Asheville, N.C.) Citizen-Times

ASHEVILLE, N.C. — With hundreds of words, preachers delivered carefully crafted, heartfelt eulogies about Cpl. Michael Dutcher at his funeral.

But his friend and fellow Marine Cpl. Derrick Allen needed just one to capture Dutcher's essence.

"I can sum it up with one word: amazing," said Allen, who attended Asheville High with Dutcher. "He was a die-hard Marine. It didn't matter what was going on — if he had to do something Marine-related, he did it."

Dutcher, 22, died Sept. 15 in Helmand province, Afghanistan, after being wounded by an improvised explosive device. Hundreds of people, including numerous fellow Marines, turned out for his Sept. 23 funeral at Trinity Baptist Church. Interment followed at Western Carolina State Veterans Cemetery in Swannanoa.

A 2007 graduate of Asheville High, Dutcher was a member of the marching band and the JROTC.

A photo montage before the service depicted an all-American childhood — Dutcher playing the trumpet, hugging the family's basset hound, posing in his soccer uniform, in a tux for his senior class portrait, hugging his twin brother, sitting on a motorcycle, then at basic training. The last few shots show his casket returning to Asheville Regional Airport this week, the family gathered nearby.

The Rev. J. Michael Brown, pastor of Crossroads Assembly in Asheville, where Dutcher was a member for years, said Dutcher "represented the very best of our mountains." He mentioned a past slogan of Buncombe County, "Men to match our mountains."

"Michael indeed matched our mountains in courage, faithfulness and integrity," Brown said. "He's one of our sons, and he's one of our heroes."

Brown described how Dutcher comforted his mother, Teresa, and his twin brother, Tim, after their father died in 2005.

During the service, Marines presented Teresa Dutcher with three posthumous honors: Honorable Service in the U.S. Armed Forces, the Combat Action Ribbon and the Purple Heart. Dutcher had just 20 days left on his tour.

"His bags were packed, and his motorcycle was ready at Camp Pendleton for a cross-country trip," Brown said.

But Dutcher refused to just phone it in during the final days of his tour, leading the way on a mine-sweeping mission.

"He was brave, he was bold, he was faithful — and he was young," Brown said.

That all sounded exactly right to Matthew Foreit, a Navy corpsman who served as a medic with Dutcher's unit in Afghanistan. Foreit lost his lower right leg to an IED about two weeks before Dutcher was hit.

"He was always helpful. No matter what was going on, he was willing to help out his fellow Marines or sailors," Foreit, sitting in a wheelchair, said after the service. "And he was really resourceful. He showed me the ropes and taught me a lot of stuff."

Dutcher was assigned to 1st Battalion, 5th Marine Regiment, 1st Marine Division, I Marine Expeditionary Force, at Camp Pendleton, Calif. In Afghanistan, he went to Sangin district, one of the most dangerous places in the war-torn country.

At least 288 NATO service members were killed in Helmand province in 2010.

Dutcher, who joined the Corps after high school, is the 19th member of the armed forces from western North Carolina to die in Iraq or Afghanistan.

He was recently engaged to marry Rachel Adams of Asheville. Dutcher also had decided that he wanted to go to college and eventually teach history.

The Rev. Ralph Sexton Jr., pastor of Trinity, told the family to take solace in the outpouring of love from the community and knowing that their brother and son was dearly treasured.

"We know there's nothing we can say; words are meaningless and there's no way we can repair your broken heart," he said.

After a final prayer, seven of Dutcher's fellow Marines surrounded his flag-draped casket, carefully hoisted their fallen comrade and slowly carried him past his community to a waiting hearse.