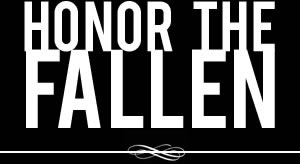 Honoring those who fought and died in Operation Enduring Freedom, Operation Iraqi Freedom and Operation New Dawn
Search Our Database
Marine Cpl. Nathan A. Schubert
Died January 26, 2005 Serving During Operation Iraqi Freedom
---
22, of Cherokee, Iowa; assigned to 1st Battalion, 3rd Marine Regiment, 3rd Marine Division, III Marine Expeditionary Force, Marine Corps Base Hawaii; killed Jan. 26 when the CH-53E helicopter in which he was riding crashed near Rutbah, Iraq. Twenty-nine Marines and one sailor also were killed.
---
Iowa Marine killed in helicopter crash
Associated Press
CHEROKEE, Iowa — A Marine from Cherokee was killed in the crash of a helicopter in Iraq a day before his 23rd birthday, relatives said.
Cpl. Nathan Schubert had received orders to leave Iraq on Feb. 4, his brother, Matt Schubert said as he gathered with relatives in Sioux Falls, S.D.
"He was kind of a patriotic person and I think he felt it was his duty to serve the country," Schubert, of Spencer, told the Sioux City Journal Thursday night.
Nathan Schubert was a carefree man who "lived a day for what it was worth," his older brother said as he gathered with relatives at his mother's home in Sioux Falls.
Cherokee Mayor Dennis Henrich said flags in Cherokee in northwestern Iowa were lowered to half-staff. The mayor said Schubert's death is the first military casualty for the city of 5,300 since the Vietnam War.
Nathan Schubert was among 31 military personnel killed during a sandstorm in the early morning hours Wednesday in western Iraq. The CH-53E Super Stallion was carrying personnel from the 1st Marine Division on a security mission in support of Sunday's election.
The crash, which is still under investigation, was the single deadliest event for the American military in Iraq since the United States invaded in March 2003.
Nathan Schubert was struck by the devastation of the Sept. 11, 2001, terrorist attacks while enrolled in college, his brother said. The next month, he joined the Marines.
Schubert was stationed with the 1st Battalion, 3rd Marine Regiment, based at Kaneohe Bay, Hawaii.
Matt Schubert talked with his younger brother last Friday. Nathan said in that conversation he had received his orders to leave Iraq on Feb. 4. He was excited to leave and come home, Matt Schubert said.
Nathan Schubert was a 2001 graduate of Washington High School in Cherokee. His brother said memorial services will be held at the school.
In November, Nathan Schubert had plans to return to Iowa. The two brothers were going to spend time working on an old Jeep Nathan had bought.
"He was just the kind of person that would be everybody's best friend," Matt Schubert said.
---
Hundreds gather to bid farewell to fallen Marine
CHEROKEE, Iowa — The streets of this northwest Iowa community were lined with supporters, some waving small American flags, others holding red, white and blue balloons as the funeral procession for an Iowa Marine killed in Iraq weaved its way to the cemetery Saturday.
About 1,000 people attended the funeral for Cpl. Nathan Schubert, 22, of Cherokee, who died Jan. 26 when the helicopter he was riding on crashed during a sandstorm in western Iraq.
Schubert, a member of the 1st Battalion, 3rd Marine Regiment, based at Kaneohe Bay, Hawaii, was among the 31 servicemen killed in the crash.
The Rev. Armand Bertrand told those gathered at Washington High School that Schubert gave his life trying to ensure freedom for Iraqis.
Schubert was deployed in November to Iraq, where he assisted in house raids in Fallujah in preparations for last week's elections.
"No one has greater love than this, than to lay down one's life for his friend," Bertrand said.
Schubert died one day shy of his 23rd birthday. He was buried one day after he was scheduled to return.
Bertrand said everyone's life changed after the Sept. 11, 2001 terrorist attacks. He talked about United Flight 93, which crashed in Pennsylvania and the tape of passenger Todd Beamer, in which Beamer is heard to say "Let's Roll" in what was believed to be the start of the revolt against the terrorist hijackers.
"I can see this man saying that," Bertrand said of Schubert.
Bertrand said Jesus was with the passengers of Flight 93 that day.
"Early one Wednesday morning in the darkness of western Iraq, Jesus was with Nathan as well," he said.
He said while Schubert's family would rather have been celebrating his safe return, they understand the mission he was on.
"But like the journey of those on Flight 93, his journey took him on another course," Bertrand said. "It took Nathan Schubert and his commrades-in-arms in harm's way. They were helping the oppressed and terrorized people gain freedom."
Following the service, the funeral procession drove through Cherokee on its way to a cemetery near Galva. As it weaved it way through town the procession passed streets lined with people paying their respects.
About a dozen people stood on the post office steps, waving small American flags and holding their hands over their hearts. Firefighters from neighboring communities stood in a line three blocks long, with their helmets under their arms and their firetrucks nearby, lights flashing.
An American flag was extended across the road, suspended between the booms of two of the trucks.
On the edge of town someone held a sign wishing Nathan well.
"Happy hunting Nate," it read.
— Associated Press