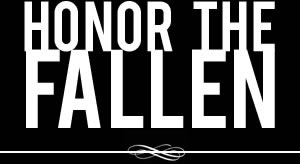 Honoring those who fought and died in Operation Enduring Freedom, Operation Iraqi Freedom and Operation New Dawn
Search Our Database
Marine Cpl. Nicanor Alvarez
Died August 21, 2004 Serving During Operation Iraqi Freedom
---
22, of San Bernardino, Calif.; assigned to 1st Combat Engineer Battalion, 1st Marine Division, I Marine Expeditionary Force, Camp Pendleton, Calif.; killed Aug. 21 by enemy action in Anbar province, Iraq.
---
Marine killed in Iraq remembered for jokes, pranks
Associated Press
COLTON, Calif. — To his family, Nicanor Angel Alvarez was a prankster at heart who loved to surprise them with imaginative tricks. Once, the lance corporal sent a video home announcing he wouldn't be returning from the military for two years, while all along he was hiding in his car just outside the house.
Now the family is preparing to say goodbye. Alvarez died in combat on Saturday in Iraq's Anbar province. He was killed with three other members of the 1st Combat Engineer Battalion, according to the Department of Defense.
After the family learned of his death, "We had to ask, is this one of his jokes?" said his sister-in-law, Lorena Gonzalez.
Along with his sense of humor, family members recalled his exuberance and love of life.
Their grief was deepened when they learned that Alvarez, who was to return home in October, planned to deliver yet another surprise.
"He got married," said his sister, Daisy Gonzalez. "He was going to tell us as a surprise when he got back."
Military officials told his wife, Sandra, 21, of San Bernardino, that Alvarez was wounded in an explosion that went off near his vehicle and died while being transported to a hospital, said his brother, Ismael Gonzalez.
Alvarez enlisted in the Marine Corps three years ago after graduating from Pacific High School. Family members were surprised, but the self-confident Alvarez, who was known as Nick, always assured them he was fine.
"I talked to him two-weeks ago," Ismael Gonzalez said Monday. "He'd always say, 'I'm coming home."'