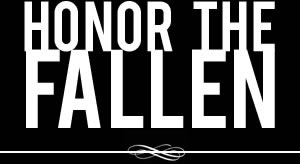 Honoring those who fought and died in Operation Enduring Freedom, Operation Iraqi Freedom and Operation New Dawn
Search Our Database
Marine Cpl. Nicholas J. Dieruf
Died April 8, 2004 Serving During Operation Iraqi Freedom
---
21, of Versailles, Ky.; assigned to 1st Light Armored Reconnaissance Battalion, 1st Marine Division, I Marine Expeditionary Force, Camp Pendleton, Calif.; killed April 8 by hostile fire in Anbar province, Iraq.
---
Lexington Marine killed in Iraq remembered in funeral service
By Murray Evans
Associated Press
LEXINGTON, Ky. — It was Nicholas Dieruf's jaw that stood out and seemed to make his Marine dress uniform look a little bit sharper than it already was.
"I just remember the square jaw," said Gloria Tompkins, a secretary at the Lexington high school where Dieruf once attended. "When they told me who had got hurt in Iraq, I immediately knew who he was."
Dieruf, a Marine corporal from Lexington who died last week in an explosion near the town of Husaybah in western Iraq, was remembered Friday during a funeral service as a Christian and a Marine.
"We can be sure that Nicholas has fought the good fight as a faithful Marine," church rector Paul Prabell said after reading a passage in the Bible. "We can be sure that this former cross country runner has run the race to the finish, that this young man of faith and dreams and spirituality has kept the faith."
The sacrifice of the 21-year-old Marine will give others a renewed sense of purpose in what they are fighting for, said Marine Capt. Jeff Costa, one of six Marines who traveled from Camp Pendleton, Calif., for the service, even though he didn't know Dieruf.
"It gives you more purpose when you see Marine brothers fall," Costa said. "You know that it's real."
Costa said that a memorial service was held in Iraq on Wednesday by the members of the battalion in which Dieruf served.
Dieruf was assigned to 1st Light Armored Reconnaissance Battalion, 1st Marine Division, I Marine Expeditionary Force at Camp Pendleton.
Service members from the Air Force, Army and Navy also attended the service, as did Lexington Mayor Teresa Isaac.
As Dieruf's coffin entered the Cathedral of Christ the King for the funeral mass, an organist played the Marine Hymn and "My Country, 'Tis of Thee." At the end of the service, the family left the sanctuary as the crowd sang the "Battle Hymn of the Republic."
Dieruf was buried with full military honors at Calvary Cemetery in Lexington after the service.
He was a 2000 graduate of Paul Laurence Dunbar High School in Lexington, where he was active in the Spanish club, the photography club and ran on the cross-country team.
"He came to all the ball games and all the dances. He was very active in the school," said Ray Woodyard, who was principal at Dunbar when Dieruf attended there. "If you had 1,000 or 2,000 Nicks in school, then it would make it a great place to be.
"He was sort of the all-American kid there at Dunbar, always cheerful."
Dieruf joined the Marines in October 2000. He returned home in May from his first stint in Iraq and married Emily Jane Duncan on Jan. 3 before returning to Iraq on Feb. 18.
"They were a couple so vividly in love," said David Thomas, the senior pastor at Centenary United Methodist Church, who performed the wedding ceremony. "He was a very sharp, strong, good guy. Nick was a courageous young man. He fought bravely. He took on an enormous responsibility as a 21-year-old and died a noble death."
Dieruf, the youngest of four brothers, would have finished a four-year stint with the Marines in October.
He was one of two service members with Kentucky hometowns to die in Iraq last week. The other was Army Staff Sgt. George Rentschler, 31, of Louisville. A Special Forces soldier stationed at Fort Campbell, Master Sgt. Michael B. Stack of Lake City, S.C., was killed Easter Sunday in Iraq and remembered at a memorial service Thursday.