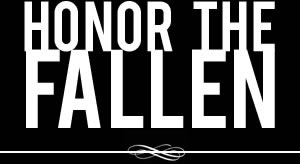 Honoring those who fought and died in Operation Enduring Freedom, Operation Iraqi Freedom and Operation New Dawn
Search Our Database
Marine Cpl. Patrick R. Nixon
Died March 23, 2003 Serving During Operation Iraqi Freedom
---
21, of Nashville, Tenn.; assigned to 1st Battalion, 2nd Marine Regiment, 2nd Marine Expeditionary Brigade, Camp Lejeune, N.C.; killed in action March 23 near Nasiriyah, Iraq.
---
Marine's family proud son will be buried in Arlington
Michael Cass
The Tennessean
Marine Cpl. Patrick Nixon will be buried alongside thousands of other fallen Marines, soldiers, sailors, airmen and others at Arlington National Cemetery.
"To know a loved one will actually be buried along with all those people who have served this country, it's an incredible thing," said his father, David Nixon. "We would quite frankly love to be anonymous again and for Patrick to be walking in the door. But that's not going to happen. But we're very proud for this honor to be bestowed on our son."
Patrick Nixon, 21, of Gallatin, Tenn., died after his unit was ambushed March 23 in Nasiriyah, Iraq, where Marines were trying to secure a bridge.
More than 260,000 people, including historical figures, war veterans and president John F. Kennedy, are buried in Arlington National Cemetery in Virginia.
Nixon graduated from Overton High School in Nashville in 2000 and soon joined the Marines. Family members and friends describe him as a strong, sharp man who wanted to teach history, own horses and have a family one day.
* * * * *
Paratrooper dies after Afghan firefight
The Associated Press
FORT BRAGG, N.C. — A 24-year-old paratrooper died from injuries he received when his patrol was fired on in Afghanistan, the 82nd Airborne Division said Nov. 1.
Staff Sgt. Travis W. Nixon, 24, of Parsons, Wash., died after he was evacuated to Forward Operating Base Salerno following the Saturday attack. He was a squad leader in B Company, 2nd Battalion, 504th Parachute Infantry Regiment in the 82nd.
Nixon was on a joint Afghan-U.S. patrol north of Lwara near the Pakistan border with eastern Afghanistan. A memorial service was held for him Tuesday in Afghanistan.
"He died while checking to ensure his soldiers were OK. He was our brother and will be remembered forever," said Capt. Brandon Teague, his company commander.