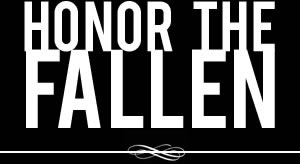 Honoring those who fought and died in Operation Enduring Freedom, Operation Iraqi Freedom and Operation New Dawn
Search Our Database
Marine Cpl. Phillip E. Baucus
Died July 29, 2006 Serving During Operation Iraqi Freedom
---
28, of Wolf Creek, Mont.; assigned to 3rd Light Armored Reconnaissance Battalion, 1st Marine Division, I Marine Expeditionary Force, Twentynine Palms, Calif.; killed July 29 while conducting combat operations in Rawah, Iraq.
* * * * *
Senator's nephew killed in Iraq
By Susan Gallagher
Associated Press
HELENA, Mont. — The nephew of Sen. Max Baucus, D-Mont., was killed during combat in Iraq over the weekend, the senator's office confirmed Tuesday.
Marine Cpl. Phillip E. Baucus, 28, of the Helena area, died Saturday in Anbar province, the Department of Defense said. It did not immediately release any further information.
Barrett Kaiser, a spokesman for Baucus, confirmed the Marine was Baucus' nephew. Kaiser declined further comment, releasing a written statement from Baucus, a Democrat, who said the family was "devastated by the loss."
"Phillip was an incredible person, a dedicated Marine, a loving son and husband, and a proud Montanan and American. He heroically served the country he loved and he gave it his all. We loved him dearly and we'll miss him more than words can ever express," the statement said.
Senate Minority Leader Harry Reid, D-Nev., interrupted debate on the defense spending bill to alert Senate members.
"On behalf of the entire Senate, the entire Senate family, I express through the chair to our dear friend Max Baucus, our sympathy (and) condolences," Reid said on the Senate floor Tuesday.
He said that Baucus had called "to indicate he wouldn't be here this week."
The state's other senator, Republican Conrad Burns, issued a statement saying that he and his wife, Phyllis, send their "heartfelt condolences" to the Baucus family.
"There's one more Marine standing the eternal watch over Heaven tonight," Burns said.
Gov. Brian Schweitzer said that "Montana lost a hero," and that "his sacrifices will be remembered by Montana and the country."
Phillip Baucus was part of a Marine Corps battalion based at Twentynine Palms, Calif. He joined the corps in September 2002 and went to Iraq last March.
Almost a year ago he wed Katharine Taylor at the historic Sieben Ranch, operated by his parents John and Nina Baucus in the Wolf Creek area between Helena and Great Falls. The parents are prominent ranchers whose property has been recognized for conservation of wildlife habitat.
Phillip and Katharine Baucus were 1995 graduates of Capital High School in Helena. She lives in Rancho Cucamonga, Calif.
Tom Pedersen, Baucus' former track coach and biology teacher at the high school, called him a "super kid" who was "just a great person to be around."
"It's so sad," Pedersen said "Kids just starting out their lives, getting married, and then they're gone."
Baucus was active in the school orchestra and played string bass under the direction of Beth Mazanec, even participating in an ensemble that practiced before the school day began. On Tuesday, Mazanec remembered him as a strong musician "who came to class with a smile on his face every day and got along well with everyone."
"He was so gung ho," she said. "I think he was proud of the fact that he was a good bass player."
Sen. Max Baucus voted to authorize war in Iraq in 2002. Earlier this summer, he joined other Democrats in voting to start withdrawing troops from Iraq by year's end.
Baucus is in his fifth term in the U.S. Senate.
The death raises to 11 the military personnel from Montana who have died in Iraq.