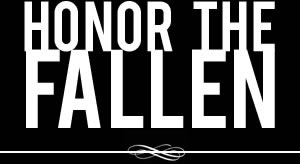 Honoring those who fought and died in Operation Enduring Freedom, Operation Iraqi Freedom and Operation New Dawn
Search Our Database
Marine Cpl. Raleigh C. Smith
Died December 23, 2004 Serving During Operation Iraqi Freedom
---
21, of Troy, Mont.; assigned to 3rd Battalion, 5th Marine Regiment, 1st Marine Division, I Marine Expeditionary Force, Marine Corps Base Camp Pendleton, Calif.; killed Dec. 23 by enemy action in Anbar province, Iraq.
---
Montana town turns out for Marine's funeral
Associated Press
TROY, Mont. — Cpl. Raleigh Smith was buried Tuesday in a wooded cemetery near Troy with full military honors as more than half the population of his hometown turned out in frigid weather to pay their respects.
An estimated 500 people filed into the Troy High School gymnasium in this northwestern Montana community. School was closed for the afternoon and many businesses closed so employees could attend the memorial service.
Smith, who turned 21 on Dec. 7, was killed by enemy fire Dec. 23 in Fallujah, Iraq.
"Keep him in your heart," Smith's older brother, Ramsey, told the crowd. "He loved life, his family and his friends. He'll be missed, always loved and never forgotten."
Ramsey Smith, attired in Marine dress blues, paused alone at his brother's flag-draped casket after the service. He is scheduled to go to Iraq in March.
Raleigh Smith's father, Raymond, who is incarcerated at the Montana State Prison on assault charges, attended the funeral in handcuffs and leg chains, accompanied by prison guards. He and the boys' mother, Gail Smith, held hands during the funeral, both with tears in their eyes.
Raleigh Smith joined the Marine Corps in part to help pay for college later. He wanted to return to Troy one day to teach history.
Newly inaugurated Gov. Brian Schweitzer spoke at the memorial service.
"I have two boys, 18 and 17, and I cannot tell you I understand your pain," Schweitzer said to Raleigh's parents.
"We ask why Raleigh, why this family, why now, but there's something we can do. We can choose to see what we have and be joyous for what we have today," the governor continued. He encouraged mourners to appreciate the present because of the uncertainty of tomorrow.
---
Mother, teacher recall slain Marine's pain
TROY — The latest Montanan to die in Iraq was remembered Wednesday as a zany child who made a small town laugh, and as a soldier troubled by what he had seen in the fighting that eventually took his life.
"He had real mixed feelings about Iraq," said Gail Smith, the mother of Cpl. Raleigh Smith who died Dec. 23 while on patrol in Fallujah. Smith said her son described the place as a "ghost town" in a letter that arrived two weeks after his 21st birthday and two days before he was killed.
"He knew he had a duty, but when he came home the first time, he said he never wanted to go back there again," said Gail Smith, who's asked the military to reconsider sending her older son, Ramsey, to Iraq in March.
"I told the Marines I didn't want to lose my other son to this war," Smith said. "He's my only child left."
Raleigh spoke of worrying about his brother to sixth-graders when his former teacher Terry Herman asked him to visit her class and tell the children about his experiences in the Iraq invasion.
"Raleigh saw some things he wished he hadn't seen," Herman said, recalling Smith's long pause and answer when a student asked whether women should be in combat in Iraq. Herman remembered how Smith had said no, because he didn't think they should have to see the things he had seen. Later, Herman said Smith told her about finding bodies of women and children in demolished apartment buildings.
"After he talked to the kids," Herman said, "he told me in private that he was having nightmares."
Smith had hoped to attend college with money from the military and return to Troy and teach history, his mother said. Gail Smith described her son as an outdoorsman who even enjoyed panning for gold. Raleigh Smith was also a cross-country runner whose medals hang in the family's living room.
Herman said most in Troy knew Smith as the kid who would strap on roller blades, tie a cape across his back and take to the streets with a garbage-can lid for a shield and a wooden sword. She said Smith and a friend also entertained themselves by acting the role of Japanese animated heroes in homemade videos.
"You know," Herman said, "he had to pull himself up by the bootstraps and find his own way in the world. He was just a really smart and likable young man who worked very hard to find his place in society, to find his own identity."
— Associated Press