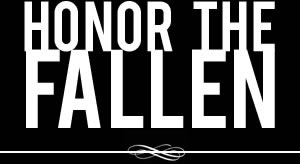 Honoring those who fought and died in Operation Enduring Freedom, Operation Iraqi Freedom and Operation New Dawn
Search Our Database
Marine Cpl. Ramona M. Valdez
Died June 23, 2005 Serving During Operation Iraqi Freedom
---
20, of The Bronx, N.Y.; assigned to Headquarters Battalion, 2nd Marine Division, II Marine Expeditionary Force, Camp Lejeune, N.C.; killed June 23 when a vehicle-borne improvised explosive device detonated near her convoy vehicle in Fallujah, Iraq.
---
Pa. soldier killed in Iraq suicide bombing
Associated Press
READING, Pa. — The daughter of a family that moved from New York City to Reading two months ago at her urging was killed in a suicide car bomb attack on her Marine convoy in Iraq.
Cpl. Ramona M. Valdez, 20, told her mother, Elida Nuez, she would re-enlist for four more years if the family didn't move from the Bronx to someplace with less noise and crime, Nuez said.
"I told her, 'I don't want you to die. I'll move,"' Nuez said Tuesday. She moved to a small Reading row home in April with her youngest daughter, Fiorela Valdez, 19, and Fiorela's 2-year-old twins, Justin and Joshua.
Ramona, a communications specialist who wanted to become a policewoman, had originally been expected home in May. But she died Thursday in an attack on her convoy in Fallujah.
Fiorela Valdez said the family is bitter about the war it increasingly regards as senseless, and blames President Bush.
"Why doesn't he send his daughters over there? If he had a family member there, he'd end the war right now," Valdez said.
She said her sister had called Wednesday and talked for about 30 minutes. "She was always positive, always trying to keep Mom motivated," Valdez said. "It was always, 'Yeah, Mami, I'm going to come home, we're going to be together."'
On Friday, however, a former neighbor in the Bronx called and said four Marine sergeants were outside their old home asking for directions.
"I kept saying to myself, 'No, it can't be that. Not that,"' Valdez said.
But Saturday, the Marines arrived at the new home in Reading home with the news of Ramona Valdez' death. Nuez collapsed on the floor, screaming, and never spoke to them, Fiorela said.