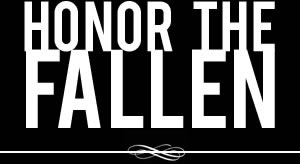 Honoring those who fought and died in Operation Enduring Freedom, Operation Iraqi Freedom and Operation New Dawn
Search Our Database
Marine Cpl. Reynold Armand
Died August 7, 2007 Serving During Operation Iraqi Freedom
---
21, of Rochester, N.Y.; assigned to 2nd Assault Amphibian Battalion, 2nd Marine Division, II Marine Expeditionary Force, Camp Lejeune, N.C.; died Aug. 7 in Balad, Iraq.
---
Local Marine serving in Iraq dies
By Erica Bryant and Victoria E. Freile
Rochester Democrat and Chronicle
Reynold Armand didn't want to wait until he turned 18 to join the Marines. He persuaded his adoptive mother to sign papers allowing him to sign up a year early.
Soon after Armand graduated from the East Irondequoit district's Eastridge High School in 2004, he started a military career that took him to Virginia, California and North Carolina. In January, he was sent to Iraq.
On Tuesday night, family members were notified by military personnel that Armand, 21, had died.
Friends and relatives gathered Wednesday on the porch of the Rochester home of Armand's parents to mourn a young man they described as shy and respectful. He had spent a little more than two weeks at home during July on leave.
"I'm very proud of him," said his father, Carl Armand.
"When he was home, he gave no sign of being afraid."
Armand didn't speak much about his experiences in Iraq, according to family members, saying only that most Iraqi civilians he encountered were very nice.
"We used to send him a lot of candy," said his mother, Alma Armand. "He would pass it out."
"He loved the kids," said Armand's aunt, Miriam Velez. She and her late husband, Victor Velez, helped raise Armand.
Velez said Armand wanted to follow in the footsteps of his "second father," who had been a Marine and died in 2001.
"He looked up to him," said Velez "He left to make him proud."
Armand's family said he was stationed in Fallujah. They did not recall the name of his unit. The details of his death are still under investigation, and the U.S. Department of Defense had not released any information.
Friends said Armand loved football, playing video games and spending time with family and friends. He had two sisters, Adeline Kiptoo and Ajani Armand of Rochester.
He was proud of his Haitian and Puerto Rican heritage and loved the New York Yankees. He grew up in the city and in Irondequoit.
His school counselor, Karen Kreuter, remembers him as a "tall, quiet, sweet young man who had a warm and nice smile."
Manny Rodriguez, 21, of Rochester met Armand five years ago at New Day Church in Rochester, where both young men were members of the youth group.
"He was such an amazing all-around person," Rodriguez said. "He was so easy and comfortable to be around. He liked people for who they are."
Fellow youth group member Victor Fermin, 22, of Greece called Armand "the most respectful guy I ever met. He shows a lot of love to those in his family and his friends."
Rodriguez said he regularly corresponded with Armand through MySpace.com. He noted that Armand often shared humorous stories about his daily routine in Iraq, his training and fellow Marines.
Rodriguez and other members of New Day Church often prayed for Armand's safety as a Marine.
The church held a special prayer service to wish him well when he left to join the Marines in 2004. Rodriguez continued to pray for his friend.
"The military was always in his heart," Rodriguez said. "For him, life was about the military, his friends and his family."