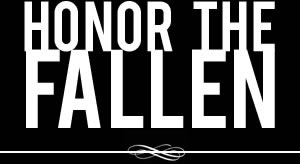 Honoring those who fought and died in Operation Enduring Freedom, Operation Iraqi Freedom and Operation New Dawn
Search Our Database
Marine Cpl. Scott M. Vincent
Died April 30, 2004 Serving During Operation Iraqi Freedom
---
21, of Bokoshe, Okla.; assigned to 2nd Light Armored Reconnaissance Battalion, 2nd Marine Division, II Marine Expeditionary Force, at Camp Lejeune, N.C.; killed in action on April 30 in Anbar province, Iraq.
 
---
Marine remembered by family, friends
Associated Press
BOKOSHE, Okla. — As it had done three decades ago, this small southeastern Oklahoma town gathered May 7 to say goodbye to a young man lost to war.
About 400 people packed into the Bokoshe High School gymnasium to honor Marine Cpl. Scott Vincent, who was killed April 30 in Iraq.
Family and friends remembered Vincent, 21, as a young man whose passions were for NASCAR, University of Oklahoma athletics and hunting, the latter of which he displayed on his camouflaged sleeves.
"He was in his element, running around with a rifle with a bunch of guys," said Capt. Brent Bombach, Vincent's platoon commander in Iraq. "He was definitely at home."
Vincent was killed near Fallujah while conducting a combat mission in support of Operation Iraqi Freedom, said Maj. Steve Sims of the Marine Reserve Anti-Tank unit at Broken Arrow.
Vincent was assigned to Delta Company, 2nd Light Armored Reconnaissance Battalion, Regimental Combat Team 1, First Marine Division.
He died while acting as a scout: "the eyes and ears for our combat units," a fellow Marine said.
His death was the first time in 34 years Bokoshe mourned the loss of a serviceman.
The town's last casualty was the uncle Vincent never met: Keith Vincent, his father's brother, who died in Vietnam.
Bokoshe paid tribute to its latest hero, lowering flags to half-staff, erecting fence-line memorials and hanging modest red, white and blue decorations from every Main Street utility pole.
The school, post office and police station closed for his funeral.
"He was proud to be a Marine," said the Rev. Roy Miller, who served as Vincent's pastor for about five years. "I wish he had another 20 years to serve."
Vincent joined the Marines in July 2000, two months after his high school graduation. After the Sept. 11, 2001, terrorist attacks, his 26th Marine Expeditionary Unit was shipped to Afghanistan to secure Kandahar, Bombach said.
He returned stateside after a seven-month tour of duty, then was sent to Mosul, Iraq, a year later for a six-month stint, Bombach said.
Though scheduled to be discharged next month, Vincent volunteered for another tour in Iraq.
"He didn't have to go. He could have stayed home," Bombach said. "He absolutely loved his job, and he was very good at it. He loved the Marines."
Vincent, the 12th Oklahoman to die in Operation Iraqi Freedom, was buried at Old Bokoshe Cemetery.
 
---
Oklahoma Marine killed in Iraq remembered as quiet, determined
OKLAHOMA CITY — Marine Cpl. Scott M. Vincent's former teachers remember him as a quiet student who was determined to make a difference.
Vincent, 21, was one of two Marines killed May 30 "due to hostile action" in Al Anbar Province, Iraq, the Department of Defense said Monday.
"He was one of those students that you knew he was going to become someone important," Diane Reece, Vincent's fifth- and sixth-grade science teacher, told The Oklahoman. "I have no doubt that he was one of their finest."
Vincent was a member of Bokoshe High School's academic team. In his senior yearbook, Vincent's motto is the Marines' motto: Semper Fidelis.
"They were so fortunate to have him as one of the men that was serving our country," Reece said. "We are so proud and honored that he came from Bokoshe."
Principal Michael Culwell said Bokoshe, a town of about 450 people near the Arkansas border and about 115 miles southeast of Tulsa, celebrated Vincent's return from a deployment about a year ago. Now, flags at the school have been lowered to half-staff in recognition of his death.
"This has made this war in Iraq. It made it real," Culwell said. "Our hearts go out to that family. Our prayers and thoughts are with them."
Culwell told The Oklahoman the Marine Corps had instructed Vincent's family not to speak to media.
Kindergarten teacher Rebecca Good said her daughter was friends with Vincent.
"He brought honor to us," Good said.
Vincent was assigned to the 2nd Light Armored Reconnaissance Battalion, 2nd Marine Division, II Marine Expeditionary Force at Camp Lejeune, N.C.
-- Associated Press