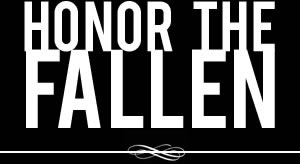 Honoring those who fought and died in Operation Enduring Freedom, Operation Iraqi Freedom and Operation New Dawn
Search Our Database
Marine Cpl. Taylor J. Baune
Died June 13, 2012 Serving During Operation Enduring Freedom
---
21, of Andover, Minn.; assigned to 1st Battalion, 7th Marine Regiment, 1st Marine Division, I Marine Expeditionary Force, Twentynine Palms, Calif.; died June 13 in Helmand province, Afghanistan, while conducting combat operations.


---

Marine killed in Afghanistan 'had a passion for life'

Steve Karnowski, The Associated Press

MINNEAPOLIS — A Minnesota Marine who was killed in Afghanistan never took a day of his life for granted, his 20-year-old wife said Thursday.

Cpl. Taylor J. Baune, 21, of Andover, died in combat Wednesday in Helmand province in Afghanistan, the Department of Defense said Thursday. He served with the 1st Battalion, 7th Marine Regiment, 1st Marine Division, I Marine Expeditionary Force, based in Twentyninepalms, Calif.

His wife and high school sweetheart, Colleen Baune, said he was on foot patrol when his unit came upon a bomb. She said she didn't know many other details.

"He had a passion for life, loved to meet new people, never took a day for granted," she said. "Once he had his mind set on something, he was stuck on it."

The couple met with they were students at Anoka High School in the northwest suburbs of Minneapolis. He transferred in his junior year to nearby Andover High School.

Andover High School's assistant principal Bob Bursaw called his death "sad news."

Taylor Baune joined the Marines shortly after graduating in 2009.

"He was a fun, outgoing guy. Very forward. He loved to make other people happy," she said. "If someone was having a bad day he'd do anything to make it better."

Her father, Randy Crooker, of Anoka, remembered his son-in-law as a "happy-go-lucky guy" who "always lit up the room when he came in."

Colleen Baune said they were engaged for just a couple months before marrying "at the last minute" in March in Las Vegas, before he was sent on his first tour of Afghanistan.

"He wanted us to get married so if anything happened to him overseas I was covered," she said. Taylor Baune would drive three hours south from the base to spend the weekend with his wife, who is attending college in San Diego.

She said he planned to leave the Marines after his four-year enlistment was up later this year and go to college. Colleen Baune also said he was considering a law enforcement career because he wanted an active life instead of sitting at a desk all day, but that he also "didn't want to work weekends because he wanted to see his family."

Funeral arrangements are pending. She said she planned to fly to Dover Air Force Base in Delaware on Friday to be there when his body returns home.

Taylor Baune is survived by his wife; his father, Gary Baune, of Andover; a half brother and a half sister. His mother is deceased, Colleen Baune said.

Rebecca Lavalier, of Coon Rapids, had been Baune's stepmother, but she and Gary Baune are now divorced. Lavalier said she had raised Taylor Baune since he was six weeks old, and that her two other children who grew up with him were devastated at the loss.

"He was the sweetest kid. He was such a good kid. And he was everybody's friend, everybody that ever met him, you'll never forget him. Never," Lavalier said. "He was a true gentleman at a young age. A very, very thoughtful, very compassionate person."

She said he was also funny, a class clown with a "sense of humor that would knock your socks off."

Baune didn't have a family history of military service, but decided when he was 17 that he was going to enlist in the Marines, Lavalier said.

"He was definitely an American, I'll tell you that. Everything was U.S.A. for him. And he wouldn't drive anything other than a Chevy," she said.