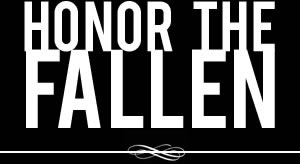 Honoring those who fought and died in Operation Enduring Freedom, Operation Iraqi Freedom and Operation New Dawn
Search Our Database
Marine Cpl. Todd J. Godwin
Died July 20, 2004 Serving During Operation Iraqi Freedom
---
21, of Muskingum County, Ohio; assigned to 1st Battalion, 8th Marines, 2nd Marine Division, Camp Lejeune, N.C.; killed July 20 by enemy action in Anbar province, Iraq.
---
Ohio Marine killed in Iraq mourned
Associated Press
ZANESVILLE, Ohio — Firefighters draped a flag between two raised truck ladders and small groups of people waved flags, held their hands over their hearts and saluted the procession to the cemetery for a Marine killed in Iraq.
Earlier Thursday, hundreds of people packed the pews in the Maranatha Bible Church for the funeral of 21-year-old Cpl. Todd J. Godwin. He is the 30th Ohioan killed during Operation Iraqi Freedom.
Godwin, who was a sniper, died instantly July 20 when shrapnel from the roadside bomb hit him in the neck and severed his spine, the Marine Corps said. He was riding in a Humvee in Iraq's Anbar province with other Marines. No other members of the platoon were killed.
Godwin's uncle, the Rev. Rick Searls of Newark Bible Church, presided over the service in Godwin's hometown.
"He's a hero. We're thankful for the service he gave to our country, and to us, so we could be free today," Searls said.
The church where Godwin's funeral was held is adjacent to Zanesville Christian School where Godwin graduated in 2001 and was a starter on the basketball team.
Marine 1st Sgt. James Halbig, who notified Bill and Kathy Godwin of their son's death and then assisted the family, said Godwin didn't die in vain because the Iraqis no longer are ruled by a tyrant.
Maj. Steve White presented the Godwins, seated in front with their eldest son, Aaron, and daughters, Anna and Sarah, with their son's Purple Heart for being killed in action.
In his funeral program, Godwin's father and fiancee wrote notes of remembrance.
His fiancee, Andrea Mendanhall wrote: "I know he will watch over me, love me and wait until the day we meet again."