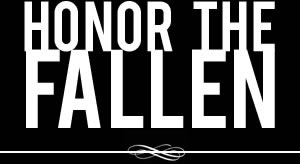 Honoring those who fought and died in Operation Enduring Freedom, Operation Iraqi Freedom and Operation New Dawn
Search Our Database
Marine Cpl. Travis J. Bradach-Nall
Died July 2, 2003 Serving During Operation Iraqi Freedom
---
21, of Multnomah County, Ore.; assigned to Combat Service Support Group 11, Camp Pendleton, Calif.; died July 2 near Karbala, Iraq. Bradachnall was killed in an explosion during a mine clearing operation.
---
Travis J. Bradach-Nall had been scheduled to leave Iraq shortly after major combat ended on May 1. He planned to go to college and learn to fly a helicopter. But when he heard more help was needed, he volunteered to stay an extra three months.
The platoon wasn't surprised by his decision, said Cpl. Jose Hernandez: "He would always step in and take his spot."
Bradach-Nall, 21, of Portland, Ore., died July 2 in an explosion during a mine-clearing operation. He was stationed at Camp Pendleton.
Family and friends remembered Bradach-Nall as a fun-loving, courageous man with a love for music and a sense of adventure. In high school, he wrestled, played drums and sang in the choir. He had a large collection of tattoos, including one depicting a passage about shedding blood for brothers.
"He was always smiling," uncle Sam Bradach said. "He had that sense of joy in whatever he did."