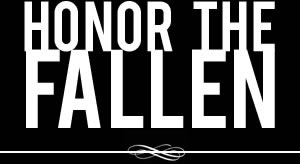 Honoring those who fought and died in Operation Enduring Freedom, Operation Iraqi Freedom and Operation New Dawn
Search Our Database
Marine Cpl. William I. Salazar
Died October 15, 2004 Serving During Operation Iraqi Freedom
---
26, of Las Vegas; assigned to Headquarters Battalion, 1st Marine Division, I Marine Expeditionary Force, Camp Pendleton, Calif.; died Oct. 15 of wounds sustained due to enemy action in Anbar province, Iraq.
---
Las Vegas Marine killed in action in Iraq
Associated Press
LAS VEGAS — Less than two days before 26-year-old Marine Cpl. William Salazar was killed in a car bomb explosion in Iraq, he wrote an ominous e-mail to his father about the dangers he faced daily.
The missive was the last communication Gus Salazar received from his son, who had written to say happy birthday. The Las Vegas corporal died Friday along with two other U.S. troops in Anbar province in western Iraq.
"Dad, It's getting tight around here," the Marine wrote. "There have been a few near misses with road bombs. It's scary, but I'm tough. I'll be OK ... I'm still alive and well. Happy Birthday."
William Salazar's job in Operation Iraqi Freedom was to record footage of the war, said his uncle, 53-year-old Lou Salazar of Las Vegas.
"With what he was doing, we never thought that something like this would happen," his uncle told The Las Vegas Sun. "We thought as a camera guy, he would be doing a lot of behind-the-scenes stuff and be in less danger.
Lou Salazar said his nephew was always interested in graphic design and the film industry. William Salazar's father and stepmother, Jennifer Salazar, both work in the film industry in Los Angeles.
"He wanted to follow in his dad's footsteps," the uncle said. "But there were other footsteps he wanted to follow in. I was in the Marines and was in Vietnam. My cousin was also in the Marines and William wanted to follow the Marine tradition."
After graduating from South Gate High School in his native Lynwood, Calif., William Salazar took a handful of graphic arts classes at the Art Institute of Los Angeles.
He also took classes at the East Los Angeles Community College and played trombone for a local jazz band.
In May 2001, he moved in with his uncle and aunt, Lou and Cecila Salazar, at their northeast Las Vegas home.
Salazar joined the Marine Corps in November 2001 and was assigned to Headquarters Battalion, 1st Marine Division, I Marine Expeditionary Force, at Camp Pendleton, Calif.
He was sent to Camp Lejeune, N.C., to train as a combat cameraman, his uncle said.
"He was so excited when he was assigned that job," Lou Salazar said. "He was getting to do everything he wanted to do and tie his interests together. We were excited for him, until he said he was going to Iraq."
William Salazar told his family that he was heading to Iraq the day before Mother's Day, according to his mother, Gloria Salazar of Bullhead City, Ariz.
"My heart just broke when he told me," she said. "As a mother, you support your son whatever he wants to do and you just pray every day that he'll come home to you safe. But he didn't. He never came home."
— Associated Press
---
Marine killed in Iraq remembered as brave cameraman
PICO RIVERA, Calif. — Marine Cpl. William Salazar carried a rifle but hardly used it in Iraq.
Instead, he wielded a video camera to capture footage of the war and suspected terrorists and hoped his work might one day lead to a job in the film industry.
Salazar, 26, killed in an Oct. 15 suicide bombing in Iraq's Anbar province, became the first Marine combat cameraman killed in action since 1967 during the Vietnam war, said his commander, Staff Sgt. Paul Anstine.
He was assigned to Headquarters Battalion, 1st Marine Division, I Marine Expeditionary Force, based at Camp Pendleton, Calif.
At his funeral Saturday, the Las Vegas resident who grew up in the Los Angeles area was remembered by hundreds of family members, friends and Marines who said he fulfilled his ultimate dream of becoming a Marine.
"I'm sad but I can't be much happier knowing that he lived and achieved his dream," his father, 56-year-old Gus Salazar of Northridge, said at a family gathering following the memorial services.
William Salazar, one of about 20 Marine still- and video-cameramen serving in Iraq, shot footage of suspected terrorists, Iraqi government officials and vehicle checkpoints, Anstine said.
"He was not afraid to get close to the action," Anstine said. "Some people are very shy and they use their zoom lenses. He wasn't afraid to get right up there. ... He loved the Marine Corps and loved what he did and had a great desire to be better, because he soaked up everything I could teach him."
While on assignments, Salazar carried both a rifle and a Sony video camera equipped with night vision lenses. He received most of his assignments from Anstine through a secure e-mail network, but also was given the authority to choose missions within his division, Anstine said.
"Anything like raids, he wanted to go on. Sometimes he'd want to overwork himself by going on way too many missions," said his former combat partner, Lance Cpl. Michael McMaugh, who went on missions with Salazar shooting photographs of the war. "He always wanted to be part of the action."
Salazar had tried to join the Marines shortly after high school, but was turned down several times because he was overweight, his relatives and friends said.
When he was eventually recruited in November 2001, he had wanted to become a demolition expert but was assigned as a combat cameraman, in part, because of his education in graphic arts at the Art Institute of Los Angeles, his father said.
Salazar, who was scheduled to complete his tour in February, had debated whether to remain in the Marine Corps or return to California to find work as a cameraman in the film industry.
"Just come back safe," his uncle, 53-year-old Lou Salazar of Las Vegas, said he told him the last time they talked.
— Associated Press