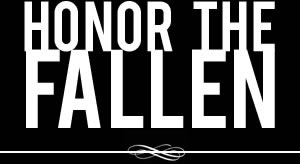 Honoring those who fought and died in Operation Enduring Freedom, Operation Iraqi Freedom and Operation New Dawn
Search Our Database
Marine Cpl. William J. Cooper
Died May 19, 2008 Serving During Operation Enduring Freedom
---
22, of Eupora, Miss.; assigned to the 1st Battalion, 6th Marine Regiment, 24th Marine Expeditionary Unit, 2nd Marine Division, II Marine Expeditionary Force, Camp Lejeune, N.C.; died May 19 near Garmsir, Afghanistan, while supporting combat operations.
---
Corporal killed in combat in Afghanistan
By Dan Lamothe
Staff writer
A corporal deployed with the 24th Marine Expeditionary Unit in Afghanistan was killed in combat Monday, Marine officials said.
Cpl. William J. Cooper, 22, of Eupora, Miss., died near Garmsir in Helmand province, where the 24th MEU has been fighting insurgents for several weeks.
He was assigned to Weapons Company, Battalion Landing Team 1st Battalion, 6th Marines, and based at Camp Lejeune, N.C., II Marine Expeditionary Force officials at Lejeune said Tuesday in a statement.
Cooper joined the Corps on Dec. 27, 2004, and joined 1/6 on March 3, 2006, the statement said. He was promoted to corporal Aug. 1 and had received the Good Conduct Medal, Combat Action Ribbon, Iraq Campaign Medal, National Defense Service Medal and Global War on Terrorism Medal, as well as two Sea Service Deployment Ribbons.
Last week, another member of Cooper's company, Lance Cpl. Sam Hansen, was shot in the head by an insurgent in Garmsir, a town in Helmand where Marines have faced fierce opposition from the Taliban. Hansen's helmet slowed the bullet, and he escaped with a wound that needed stitches, bullet fragments in his scalp, and bruising and swelling of the brain. He has been sent back to the U.S., Marine officials said.
---
Marine Cpl. William J.L. Cooper remembered
The Associated Press
It was Christmas Eve when William J.L. Cooper told his father he was going to be a Marine.
"I remember telling him he needed to have a lot of thought before doing this. He felt his country needed him at the time more than he needed school," Alan Cooper said.
Cooper, 22, of Eupora, Miss., was killed May 19 during combat in Helmand province, Afghanistan. He was a 2004 high school graduate and was assigned to Camp Lejeune, N.C.
"He had more friends than anyone I know. He was daddy's hero; now he's everyone's hero," said his father.
He attended one year at Holmes Community College before joining the Marines in 2006. He served two tours in Iraq. Alan Cooper said he was told his son was one of the best scout snipers the Marines had seen in decades.
"Coop was that fun-loving, crazy guy everyone liked. He's the one you always wanted on your side because he is always going to take up for you," said Heather Burchfield, a friend. "Even in high school, he had a soldier's heart. He was a very loyal friend."
He also is survived by his mother, Debra.