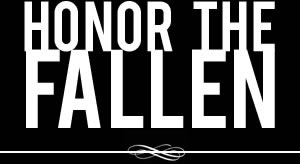 Honoring those who fought and died in Operation Enduring Freedom, Operation Iraqi Freedom and Operation New Dawn
Search Our Database
Marine Cpl. Zachary A. Kolda
Died December 1, 2004 Serving During Operation Iraqi Freedom
---
23, of Corpus Christi, Texas; assigned to the 1st Battalion, 23rd Marine Regiment, 4th Marine Division, Marine Forces Reserve, Houston; killed Dec. 1 by enemy action in Anbar province, Iraq.
---
Marine remembered for zeal for life
Associated Press
CORPUS CHRISTI, Texas — Cpl. Zachary Kolda had advice for his family in his last letter home from Iraq.
"Laugh harder than you should, it feels good," he wrote in a letter postmarked Nov. 17. "Remember, sometimes a sunset is enough to fix a lousy day. When everything stinks, go for a jog to remind yourself you can still run."
Mourners recalled Kolda's zeal for life on Saturday as they paid their last respects to the Marine, who was fatally injured on Dec. 1 in an explosion in Iraq's Anbar province.
Kolda, 23, was assigned to the Marine Forces Reserve's 1st Battalion, 23rd Marine Regiment, 4th Marine Division in Houston. He was helping protect Iraq's largest hydroelectric dam when he was killed.
Friend Justin Lafreniere said every day was an adventure with Kolda because he never hesitated to pull a harmless prank or perform a funny stunt.
"That's what made it so special," Lafreniere said. "You never knew what was going to happen with Zak."
The funeral service was held at St. Bartholomew's Episcopal Church, where Kolda had served as an acolyte as a child.
Kolda graduated from high school in 2000 and moved to Austin to study international business at the University of Texas. He had to leave his studies this spring when he was called to active duty.
Frank Kolda said Friday he had a feeling his grandson would not return from Iraq.
"He was an outstanding Marine in my book," he said. "His devotion was so strong, I suspected he might not come back. Zak knew why he was there and believed in what he was doing."
In addition to his grandfather, Kolda is survived by his wife, Arlene, his parents, Patrick and Paula Kolda, and his grandmother Martha Kolda.