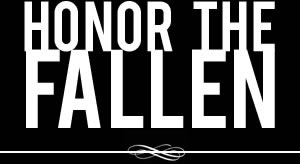 Honoring those who fought and died in Operation Enduring Freedom, Operation Iraqi Freedom and Operation New Dawn
Search Our Database
Marine Gunnery Sgt. Aaron M. Kenefick
Died September 8, 2009 Serving During Operation Enduring Freedom
---
30, of Roswell, Ga.; assigned to 3rd Combat Assault Battalion, 3rd Marine Division, III Marine Expeditionary Force, Okinawa, Japan; died Sept. 8 while supporting combat operations in Kunar province, Afghanistan. Also killed were Gunnery Sgt. Edwin W. Johnson Jr. and 1st Lt. Michael E. Johnson.
---
Volunteered at VA hospital on Thanksgiving
The Associated Press
A few years ago on Thanksgiving, Aaron M. Kenefick asked his mom what time dinner would be served. He wanted to make sure he'd have time to visit patients at the Veterans Administration hospital.
"That's where the true heroes are," Kenefick told his mother, Susan Price.
"I just smiled and said, 'That's why I love you so much,' " Price recalled telling her son.
Kenefick himself was the recipient of a Purple Heart after he was wounded by shrapnel in Afghanistan. A fellow Marine died next to him; a sandbag saved Kenefick's life, said his sister, Jade Myszka.
Two days later on Sept. 8, the 30-year-old from Roswell, Ga., was killed in an ambush in Kunar province. He had been stationed in Okinawa. He enlisted in the Marines immediately after high school.
He was twice named Marine of the Year during his 12-year military career.
"... He was a big part of our young athletic program, and our coaches viewed him as a leader, so I'm not surprised he took that role of leadership as a Marine," said Kevin Lester, the athletic director at Williamsville South High School in New York. Kenefick went to school there for two years.
Kenefick is survived by his mother and father; two sisters; his girlfriend; and his young daughter, Landon.