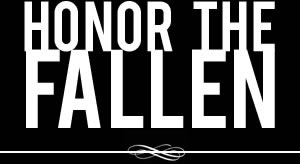 Honoring those who fought and died in Operation Enduring Freedom, Operation Iraqi Freedom and Operation New Dawn
Search Our Database
Marine Gunnery Sgt. David S. Spicer
Died July 13, 2009 Serving During Operation Enduring Freedom
---
33, of Zanesfield, Ohio; assigned to 8th Engineer Support Battalion, Combat Logistics Regiment 2, 2nd Marine Logistics Group, II Marine Expeditionary Force, Camp Lejeune, N.C.; died July 13 while supporting combat operations in Dehli, Afghanistan.
---
2 staff NCOs among latest Marine casualties
Staff report
Four Marines killed in Afghanistan's Helmand province since Saturday have been identified by the Pentagon.
They are:
* Staff Sgt. David S. Spicer, 33, of Zanesfield, Ohio.
* Sgt. Michael W. Heede Jr., 22, of Delta, Pa.
* Master Sgt. Jerome D. Hatfield, 36, of Axton, Va.
* Lance Cpl. Pedro A. Barbozaflores, 27, of Glendale, Calif.
Spicer, an explosive ordnance disposal technician with 8th Engineer Support Battalion at Camp Lejeune, N.C., and Heede, a combat engineer with 1st Combat Engineer Battalion at Camp Pendleton, Calif., died Monday, officials said. The circumstances were not immediately known.
Hatfield, operations chief for Delta Company, 2nd Light Armored Reconnaissance Battalion, and Barbozaflores, a light armored vehicle crewman with 2nd LAR, died in a bomb blast Saturday, according to reports. Both were based at Lejeune.
Spicer joined the Corps in October 1994 and had been selected for promotion to gunnery sergeant, officials said. He is survived by a wife and a daughter. Heede enlisted in September 2005.
Hatfield, a former drill instructor, joined the Corps in June 1991, officials said. He is survived by his wife and three children. Barbozaflores joined the Corps in March 2008.
All four were part of the 2nd Marine Expeditionary Brigade, which earlier this month launched a major offensive to expel Taliban fighters from the Helmand River valley.