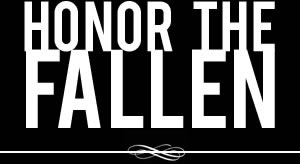 Honoring those who fought and died in Operation Enduring Freedom, Operation Iraqi Freedom and Operation New Dawn
Search Our Database
Marine Gunnery Sgt. Edwin W. Johnson Jr.
Died September 8, 2009 Serving During Operation Enduring Freedom
---
31, of Columbus, Ga.; assigned to 3rd Combat Assault Battalion, 3rd Marine Division, III Marine Expeditionary Force, Okinawa, Japan; died Sept. 8 while supporting combat operations in Kunar province, Afghanistan. Also killed were Staff Sgt. Aaron M. Kenefick and 1st Lt. Michael E. Johnson.
---
'Gunny J' loved life in the Corps
The Associated Press
Edwin W. Johnson Jr. wasn't known to many people as Edwin. To loved ones and friends, he was Wayne. To fellow Marines, he was "Gunny J."
To his younger sister, LaToya Lowe, he was Superman.
"He always tried to help people do better for themselves," Lowe said. "He was like the role model of the century. Everybody I know who knew my brother, they looked up to him."
Johnson, 31, of Columbus, Ga., died Sept. 8 in Kunar province, Afghanistan, when insurgents attacked. He was stationed in Okinawa, Japan. He enlisted in the Marine Corps after graduating from Columbus High School in 1996, and served in Korea and Japan.
His wife, Tasha, is a fellow Marine.
Johnson loved his life of discipline, though he was quite mischievous as a child. His cousin, Theopolis Ramsey, recalled a time the two were trying to get rid of ants they found in the house with broom straw they would set on fire. They ended up setting a bed on fire.
"That was one of the worst whippings we got," Ramsey said, laughing. "We would still laugh about it."
Johnson is also survived by three children: Jaron, Jalissa and Toren.