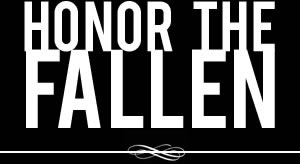 Honoring those who fought and died in Operation Enduring Freedom, Operation Iraqi Freedom and Operation New Dawn
Search Our Database
Marine Gunnery Sgt. Jonathan W. Gifford
Died July 29, 2012 Serving During Operation Enduring Freedom
---
34, of Palm Bay, Fla.; assigned to 2nd Marine Special Operations Battalion, Camp Lejeune, N.C.; died July 29 in Badghis province, Afghanistan, while conducting combat operations. Also killed was Marine Gunnery Sgt. Daniel J. Price, 27, of Holland, Mich.
---
Decorated MARSOC gunnies killed in Afghanistan

By Andrew deGrandpre - Marine Corps Times staff writer

Two elite special operations Marines were killed in combat Sunday in northwestern Afghanistan.

Gunnery Sgt. Daniel J. Price, 27, of Holland, Mich., and Gunnery Sgt. Jonathan W. Gifford, 34, of Palm Bay, Fla., died during a morning patrol in Badghis province, a Marine official told Marine Corps Times on Monday.

Both were critical skills operators assigned to Marine Corps Forces Special Operations Command. Price belonged to 1st Marine Special Operations Battalion out Camp Pendleton, Calif. Gifford was from 2nd MSOB out of Camp Lejeune, N.C.

Although they came from separate commands within MARSOC, Price and Gifford were assigned to the same special operations task force in Afghanistan, the Marine official said.

A Purple Heart recipient, Price experienced ample combat over the last several years. He deployed three times each in support of the wars in Afghanistan and Iraq, according to a Marine Corps news release.

On Nov. 10, the Marine Corps' birthday, Price was awarded a Bronze Star with "V" device for his actions during a 2009, battle in Afghanistan's Farah province. When the remote weapon on his vehicle was destroyed, he climbed on top to man its MK19 grenade launcher, according to his medal citation. As enemy rounds whipped by, Price stayed put — holding his position for four hours and killing "numerous" insurgents in the process.

Price enlisted in 2003 and attended the Marine Corps' Basic Reconnaissance Course a year later, according to the Marine Corps' news release. He was a member of Camp Pendleton's 1st Recon Battalion before joining MAROC in 2008.

Gifford was just shy of 15 years in the service. A member of the Corps' force reconnaissance community prior to joining MARSOC, he also completed multiple combat deployments and earned a Navy and Marine Corps Commendation Medal with combat "V," the Marine official said.

It's not immediately clear how Price and Gifford died. Parts of Badghis province, which borders Turkmenistan, have been marked by violence for the past several years, according to a report published late last year by the Naval Postgraduate School.

Sgt. Justin M. Hansen, also a member of 2nd MSOB, was shot and killed during a house sweep in Badghis province only one week ago. He was on his second deployment to Afghanistan.
---
MARSOC Marine killed in Afghanistan to receive Navy Cross
By Hope Hodge Seck
A MARSOC gunnery sergeant who died leading an asssault assault on insurgents in Afghanistan in 2012 will be awarded the military's second-highest honor next week.
The family of Gunnery Sgt. Jonathan Gifford, of 2nd Marine Special Operations Battalion, out of Camp Lejeune, N.C., will receive his Navy Cross June 17 at a ceremony held at MARSOC headquarters aboard Lejeune.
Gifford, 34, of Palm Bay, Fla., had been a team chief with Special Operations Task Force West deployed to Bagdhis province, Afghanistan, at the time of the assault. During a morning patrol on July 29, 2012 near the town of Bala Bokan, he saw three of the Afghan special operations commandos he was advising hit by enemy small arms fire.
Immediately, he got behind the wheel of an all-terrain vehicle, roaring across 800 meters of ground unprotected to come to the aid of the wounded commandos. With the help of another Marine, he performed first aid on the Afghan soldiers and moved them to a landing zone so a helicopter could extract them for medical care. Then, he crossed back over the same open terrain to help the other Afghan commandos in the unit, who were now under enemy fire.
During the attack he led, he took out an insurgent who was firing from a window and climbed a building housing enemy fighters, dropping a grenade down the chiney chimney. He kept pressing the attack until he fell mortally wounded by enemy machine gun fire, according to his medal citation.
A former force reconnaissance Marine, Gifford had completed nearly 15 years of service at the time of his death. He had been discharged from the Corps in July 2001, but donned the uniform again just over a year later as the war in Afghanistan was beginning, officials said.
He joined MARSOC in 2006, shortly after the unit was activated, working as chief instructor of the MARSOC advanced sniper course before becoming a team chief with 2nd MSOB.
He had deployed three times with Marine expeditionary units, and had service twice in Afghanistan and once in Iraq, earning two combat action ribbons and a Navy-Marine Corps Commendation Medal with combat V device prior to his heroic final fight. Gifford had been a month from the end of his final deployment at the time of his death.
Assistant Commandant of the Marine Corps Gen. John "Jay" Paxton will present the award to the fallen Marine's family.
Gifford was one of two Marines killed that day in Bagdhis. Gunnery Sgt. Daniel Price, 27, of Holland, Mich., also a MARSOC operator, was killed alongside Gifford, felled by the same volleys of enemy machine gun fire.