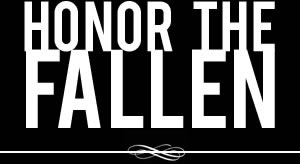 Honoring those who fought and died in Operation Enduring Freedom, Operation Iraqi Freedom and Operation New Dawn
Search Our Database
Marine Gunnery Sgt. Shawn A. Lane
Died July 28, 2004 Serving During Operation Iraqi Freedom
---
33, of Corning, N.Y.; assigned to Headquarters Battalion, 1st Marine Division, I Marine Expeditionary Force, Camp Pendleton, Calif.; killed July 28 by enemy action in Anbar province, Iraq.
---
New York Marine killed in Iraq
Associated Press
CORNING, N.Y. — A 33-year-old Marine from upstate New York was killed by enemy fighters in Iraq on Wednesday, according to the Defense Department.
Gunnery Sgt. Shawn A. Lane, of Corning, died in Anbar province in western Iraq. He was assigned to Headquarters Battalion, 1st Marine Division, I Marine Expeditionary Force, based at Camp Pendleton, Calif.
His mother, Coralee Lane, told The (Corning, N.Y.) Leader that Lane had begun wearing his father's Air Force hat as a child and had decided by the time he was 8 years old that he wanted to be a soldier.
He played high school football and baseball. His father, John Lane, said Shawn Lane studied electronics at BOCES, where he received top honors. Before graduating in June 1989, he looked into the branches of service, and the Marines were the quickest to return his calls.
He left in October for basic training at Paris Island, S.C. A year later, he began radio communications school at Twentynine Palms, Calif. He moved to Camp Pendleton, then shipped out to Saudi Arabia for Desert Storm in 1991. He was stationed in Okinawa, Japan, from 1992 to 1993.
Lane's father said the young Marine graduated Marine Security Guard school, a training ground for FBI and CIA workers, with a score of 92.3, while more than half the 274 people who enrolled dropped out.
Shawn Lane shook hands with President George Bush while guarding the American Consulate in Hong Kong in 1993, and was honored for guarding the American Embassy in Bogota, Columbia. He also served in Bahrain for four months in 2002.
He spent 15 months in Iraq, beginning in February 2003, and returned there on Feb. 17, 2004.
Coralee Lane said her son had told her not to worry. He said, "It's what I've trained to do. And if I don't come back, I'll know I did my duty."
"They lost a good citizen and a good Marine. And we lost our baby," his mother said.
Shawn Lane had 15 years of service and was five years shy of retirement. He leaves behind his wife of six years, Jennifer; a 4-year-old son, Jonathan; his parents; and his older sisters, Tina Sherman, of Campbell, and Darby Strumpeler, of Nebraska.