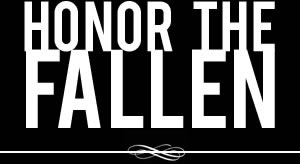 Honoring those who fought and died in Operation Enduring Freedom, Operation Iraqi Freedom and Operation New Dawn
Search Our Database
Marine Gunnery Sgt. Terry W. Ball Jr.
Died August 5, 2005 Serving During Operation Iraqi Freedom
---
36, of East Peoria, Ill.; assigned to the 3rd Battalion, 8th Marine Regiment, 2nd Marine Division, II Marine Expeditionary Force, Camp Lejeune, N.C.; died Aug. 5 of wounds sustained in an explosion June 12 while he was conducting combat operations in Karmah, Iraq.
---
Marine died from wounds suffered in explosion
Associated Press
Terry W. Ball Jr.'s work ethic was something you had to respect. Just ask his football coach.
"I've been coaching a long time," said Jim Dulin. "There's 15 or 20 kids you never forget. He was one of them. A hard worker, an overachiever, one of the kids you never had to worry about."
Ball, 36, of East Peoria, Ill., died Aug. 5 in a Maryland hospital of wounds he suffered in an explosion in Karmah on June 12. He was based at Camp Lejeune.
"He promised he would come home, and he did," said his wife, Jennifer. "I think that's all he could do."
Ball had suffered brain injuries, kidney damage, the amputation of his left leg and was in a coma when President Bush came to the hospital to award him a Purple Heart. He also had been awarded the
Bronze Star. Ball, who was a co-captain of the wrestling and football teams in high school, which he graduated in 1987, joined the Marines with his cousin, Jeff, for adventure.
"He was a leader," said high school friend Tom Simpson. "You always knew he had your back."
He also is survived by his children: 8-year-old Gavin, 5-year-old Riley and 1-year-old Ethan.