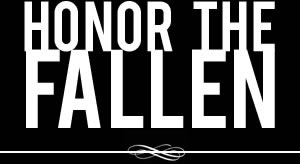 Honoring those who fought and died in Operation Enduring Freedom, Operation Iraqi Freedom and Operation New Dawn
Search Our Database
Marine Lance Cpl. Aaron C. Austin
Died April 26, 2004 Serving During Operation Iraqi Freedom
---
21, of Sunray, Texas; assigned to 2nd Battalion, 1st Marine Regiment, 1st Marine Division, I Marine Expeditionary Force, at Camp Pendleton, Calif.; killed April 26 by hostile fire in Anbar province, Iraq.
---
Lovington family mourns loss of young Marine
By Melanie Dabovich
Associated Press
ALBUQUERQUE — He was a perfect son who brought joy and laughter to his mother.
Laughing through her tears, De'on Miller of Lovington remembers the rambunctious yet endearing personality of her son, 21-year-old Marine Lance Cpl. Aaron Austin.
"That's how he would sign his letters from Iraq, 'From Your Precious, Perfect Son,"' Miller said, looking back on her son's clever manner. "He was definitely a class clown — I would have hated to have been his school teacher at times."
Austin, a graduate of Lovington High School who planned to be married in December, was killed in action in Fallujah, his mother said Tuesday. He is the third New Mexico soldier to be killed during the war in Iraq.
A member of the 2nd Battalion, 1st Marine Regiment, E Company weapons platoon, Austin shipped out Feb. 29 for his second tour of duty in Iraq. Details of his death were not immediately available.
Gov. Bill Richardson ordered flags to be flown at half-staff Wednesday and Thursday in Austin's honor. He spoke with the Marine's mother by phone Tuesday evening.
"We honor Corporal Austin for his service, for his bravery and for the sacrifice he made to protect the freedom we all enjoy," the governor said.
Austin's mother and stepfather encouraged him to join the military. Both had served in the Army and were stationed in Panama in the mid-1980s.
"I encouraged him to join the military so he could meet new people, see the world, see new places. Then he could have money to go to school on the GI bill," Miller said, who recently earned a bachelor's degree through the GI bill.
Though the news of her son's death hurt deeply, Miller said she has no regrets of her son's service to his country.
"Aaron died doing something he believed in. He just wanted to go out and kick butt. I love what he was doing out there," she said.
"I appreciate what those soldiers stand for," she added.
A memorial service will be held in Lovington. Miller said her son will be buried in Amarillo, Texas, where his father, Doug Austin, lives.
Aaron Austin was the second Marine from New Mexico killed in Iraq this month. Lance Cpl. Christopher Ramos, 26, of Albuquerque was killed April 5 on his second tour of Iraq.
Army Specialist James "Heath" Pirtle, 27, of La Mesa, a graduate of Carlsbad High School, died last October in Iraq.
Austin and his fiance, Tiffany Frank of Phoenix, Ariz., had plans to marry Dec. 11. The couple met last July shortly after Austin returned from his first tour in Iraq.
Frank, 22, said she first thought Austin "was too much" for her because of his energetic personality, but she quickly fell in love with the quirky Marine.
Austin proposed to Frank on March 18 during a phone call from Iraq. The couple quickly began planning a wedding though thousands of miles apart.
"I would send him wedding catalogs to Iraq, and he would help me pick things out," Frank said, her voice cracking. "I love him with all of my heart. I love how he looked at life. He could completely light up the whole room."
Frank spoke to Austin by phone Sunday, the day his mother believes his platoon came under enemy fire and he was shot. Frank said she noticed something was different during their last conversation — Austin seemed worried.
"Every time he'd call, he told me to take care of myself, but this time when we hung up it was different. He said, 'Tiffany, I love you. Don't forget that,"' Frank said.
"God, I never expected this," she said. "Sometimes I think it's a nightmare and I'll wake up and he'll call and say 'Smile beautiful, I love you.'"