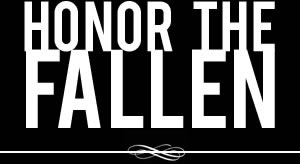 Honoring those who fought and died in Operation Enduring Freedom, Operation Iraqi Freedom and Operation New Dawn
Search Our Database
Marine Lance Cpl. Adam E. Loggins
Died April 26, 2007 Serving During Operation Iraqi Freedom
---
27, of Athens, Ala.; assigned to 3rd Battalion, 6th Regiment, 2nd Marine Division, II Marine Expeditionary Force, Camp Lejeune, N.C.; died April 26 from wounds sustained while conducting combat operations in Anbar province, Iraq.
---
Huntsville fire chief's son killed in Iraq
The Associated Press
MONTGOMERY, Ala. — Marine Lance Cpl. Adam Loggins, son of Huntsville Fire Chief Danny Loggins, was killed while serving in Iraq.
The Loggins family was notified April 26 of the death and asked that no details be released, said Sgt. Orliss Moss, a casualty assistance officer in Huntsville.
Adam Loggins, 23, was with the 3rd Battalion, 6th Marines. WAFF-TV reported that Loggins was serving in Fallujah, and WHNT-TV reported that he was shot by a sniper.
Loggins has a brother, Josh, who is an Army private stationed in Hawaii.
Their father was a district fire chief for 22 years before Mayor Loretta Spencer tapped him recently to become fire chief.
The mayor has ordered flags at city buildings flown at half-staff in recognition of the slain Marine.
---
Marine killed in Iraq remembered for love of life
The Associated Press
HUNTSVILLE, Ala. — Lance Cpl. Adam Loggins was a fun-loving young man who was serious about serving his country as a Marine, his father recalled.
The 27-year-old Marine, son of new Huntsville Fire Chief Danny Loggins, was killed in action last week in Iraq's Anbar province. His funeral was scheduled for May 3.
"Adam had experienced many things in his very short life," the elder Loggins said in a statement May 2. "He packed a lot of living in his 27 years and brought joy to his family and friends."
Loggins joined the Marines on Jan. 6, 2006, and was assigned in June to the 3rd Battalion, 6th Regiment, 2nd Marine Division, at Camp Lejeune, N.C.
In his first public comments, Loggins said his son was motivated to join the Marines after the terrorist attacks of Sept. 11, 2001, and was determined to do his part for the country.
"During our last talks, he told me that he would not be able to live with himself if he did not do this," said Loggins, promoted to fire chief last month. "He did not want to look back at his life and wish he had done something."
Adam Loggins' younger brother, Josh Loggins, joined the Army a few months after he joined the Marines.
Both sons came home for Christmas, and the family celebrated the holidays "to the max," knowing they would be apart for the next year, their father said.
"Our family had the best Christmas we ever had," he said.
Then, Josh Loggins had to return to duty in Hawaii, prompting an emotional parting for the brothers at the airport.
"They hugged, kissed and told each other how much they loved each other and that they may never see each other again," their father said. "They knew the risks they were undertaking and accepted it."
The next day, Danny Loggins accompanied Adam back to Camp Lejeune, where they spent three days "talking, laughing and making plans for the future."
Loggins' company deployed to Iraq on Jan. 18. He spent a few days with his parents and fianc© Brandy Heath before his unit left.
"Memories we will share for the rest of our lives," Danny Loggins said.
Adam Loggins graduated from East Limestone High School and took emergency medical technician classes at Calhoun Community College for the Marines.
"Adam had magical blue eyes and a smile that would dim the sun," his father said. "He loved doing almost everything that was worth doing, and the fun stuff every time he could."
The funeral is set for May 3 at 10 a.m. at Mayfair Church of Christ with burial in Maple Hill Cemetery.