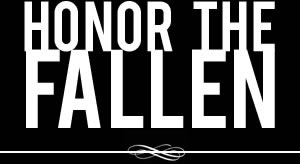 Honoring those who fought and died in Operation Enduring Freedom, Operation Iraqi Freedom and Operation New Dawn
Search Our Database
Marine Lance Cpl. Alexander S. Arredondo
Died August 25, 2004 Serving During Operation Iraqi Freedom
---
20, of Randolph, Mass.; assigned to Battalion Landing Team 1/4, 11th Marine Expeditionary Unit (Special Operations Capable), I Marine Expeditionary Force, Camp Pendleton, Calif.; killed Aug. 25 by enemy action in Najaf, Iraq.
---
Family reacts to fallen Marine's death
The Associated Press

Alexander Arredondo always saw the glass half-full. He joined the Marines out of a sense of duty, and when others complained about their training, he just smiled and kept working. When Iraqi children threw rocks at American troops, Arredondo tried to change their attitudes. "That's one thing I will say I gave to him: optimism, which is a good thing to have in this life," said his mother, Victoria Foley.

Arredondo, 20, of Randolph, Mass., died Aug. 25 in a hostile attack in Najaf, Iraq. He was based at Camp Pendleton, Calif. His father was so upset upon learning of the death that he climbed into a Marine Corps van and set fire to the vehicle, seriously burning himself. "This is his scream that his child is dead. The war needs to stop," said Melida Arredondo, the fallen Marine's stepmother.

She said Alex joined the Marines at the age of 17 to help pay for college. He was in his second tour of duty in Iraq. When he called home hours before his death, he sounded upbeat. "He was ready," Foley said. "He was ready to fight that night. He knew it was going to get rough."
---
Good Samaritan in viral blast photo is father of fallen Marine (04/17/2013)
By Michael Winter, USA TODAY

A man in a cowboy hat whose efforts to help victims of Monday's Boston Marathon were captured on film has been identified as the father of a fallen Marine.

Carlos Arredondo was supporting five marathoners from the Run for the Fallen who were in running to honor Maine service members who died in battle. His son, Marine Lance Cpl. Alexander Arredondo of Bangor, was killed in Iraq in 2004 during his second tour.

Arredondo was handing a small American flag to a National Guardsman who had just completed the race when the first blast hit.

He and his friend John Mixon darted across Boylston Street to reach victims. Mixon began tearing down the fence and scaffolding, but Arredondo leaped over. He tried to stanch Jeff Bauman Jr.'s bleeding before helping him into a wheelchair.

"I kept talking to him. I kept saying, 'Stay with me, stay with me,'" Arredondo told the Portland Press-Herald.

Bauman had been at his first Boston Marathon, cheering on his girlfriend with her roommates near the finish line.

A moment later, a thunderous flash mangled the 27-year-old athlete's legs. A photographer captured the shocked, ashen victim being wheeled away, aided by medics and Arredondo. The photo — cropped to not show the full effects of the bomb blast — received wide play across the Internet and in newspapers.

On Tuesday, Bauman's father delivered the sad news that doctors at Boston Medical Center had to amputate what was left of both lower legs.

"Unfortunately my son was just in the wrong place at the wrong time," the senior Bauman wrote on Facebook.

Jeff Bauman was also burned on his back and his right eye was injured. He remained in critical condition Tuesday night.

Arredondo didn't hesitate to help, according to his friend.

Mixon told the Bangor Daily News that Arredondo "was unbelievably calm. He's the warmest, most gentle man I've met in my life."

Arredondo's other son, Brian, committed suicide in 2011 after battling depression for years following his brother's death.

"The guy has been through so much tragedy, and to react the way he did under that kind of stress and pressure is just amazing," said Mixon, who plans to run the marathon next year.