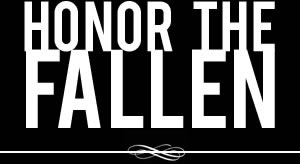 Honoring those who fought and died in Operation Enduring Freedom, Operation Iraqi Freedom and Operation New Dawn
Search Our Database
Marine Lance Cpl. Andrew G. Matus
Died January 21, 2007 Serving During Operation Iraqi Freedom
---
19, of Chetek, Wis.; assigned to Battalion Landing Team, 2nd Battalion, 4th Marine Regiment, 15th Marine Expeditionary Unit (Special Operations Capable), I Marine Expeditionary Force, Camp Pendleton, Calif.; died Jan. 21 from wounds received while conducting combat operations in Anbar province, Iraq.
* * * * *
Friends, family, remember fallen Marine
The Associated Press
WEYERHAEUSER, Wis. — Some 1,000 people gathered Saturday to say goodbye to Marine Lance Cpl. Andrew Matus, 19, who was killed in Iraq last month.
Friends, family members and others gathered at a memorial service at the gym in Weyerhaeuser High School, where Matus graduated in 2005, and recalled that Matus was a dedicated Marine.
He was shot and killed Jan. 21 while fighting in Anbar province.
Cpl. Ryan Caskey told the audience the last time he saw Matus was Christmas Day when Caskey was shot in the knee. He said Matus had a chance to say "goodbye" to him before Caskey was evacuated.
"I met him on day one of boot camp," said Caskey, of Eagle River. "We were bunk mates. We got to be real close real fast."
Though the two men were sent to different training camps, they were reunited in Anbar province. Matus thrived in the harsh conditions of western Iraq, Caskey said.
"He loved it. Getting down and dirty was what he joined the Marine Corps to do," he said. "It didn't matter to him if he was hungry or thirsty. It was all about him doing his job."
Matus' sister, Amanda Matus, 26, of Denver, said she was the only family member who knew that he was in Iraq. She said her brother told her as much as he could but he didn't tell his parents he was serving there.
"He didn't want them to worry," she said.
She recalled his days as a chubby child, earning him the nickname "Pork Chop" and then how he developed muscles and became athletic in high school.
Friends said he wasn't much for organized sports, though he played football the year the high school won its conference title. But he seemed happier wood working, fixing mechanical things, studying history or hunting and fishing.
Andy Ludvik, a friend since fifth grade, said he could tell from Matus' love of the history of guns that his friend would either join the military or become a machinist.
Matus signed up for the Marines on his 17th birthday.
"I knew from freshman year he was going to be in the military. Sophomore year he decided on the Marines - they were the toughest or most elite branch to him," Ludvik said.