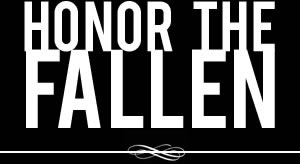 Honoring those who fought and died in Operation Enduring Freedom, Operation Iraqi Freedom and Operation New Dawn
Search Our Database
Marine Lance Cpl. Benjamin R. Carman
Died April 6, 2004 Serving During Operation Iraqi Freedom
---
20, of Jefferson, Iowa; assigned to 2nd Battalion, 4th Marines, 1st Marine Division, I Marine Expeditionary Force, Camp Pendleton, Calif.; killed April 6 by hostile fire in Anbar province, Iraq.
 
---
Marine loved anything to do with outdoors
By Colleen Krantz
Des Moines Register
Jefferson, Iowa — A 20-year-old Marine from Jefferson became the 11th Iowan to die in the Iraq war, perhaps killed in a fierce battle on April 6 at Ramadi, Iraq, friends said.
Lance Cpl. Ben Carman, a 2002 graduate of Jefferson-Scranton High School who played football and loved the outdoors, had been in Iraq less than two months. Carman's mother told the school's principal that Carman was shot in what essentially amounted to "hand-to-hand combat."
"His body is in an area that remains under siege, so they can't get to him and don't know when his body will be brought home," said Karen Younie, the principal who called Marie Carman before announcing it to the high school's students.
Marie and Nelson Carman, of rural Jefferson, were notified of their son's death by Marine Corps officials from Omaha, Younie said.
Two of Ben Carman's three siblings were home, but his younger sister — a Jefferson-Scranton senior — is studying in Mexico through an exchange program. Arrangements were being made to fly her home and provide counseling, Younie said.
Carman's family is among relatives of 34 U.S. military personnel killed in Iraq during the week of April 4 who received tragic news as fighting has intensified.
Friends believe Carman may have been killed in Ramadi, west of Baghdad, but a Marine Corps spokesman in Washington, D.C., would not confirm that Carman was among those killed nor provide other information about him.
The Rev. Rod Block, pastor of First Assembly of God Church in Jefferson, which the Carmans attend, said Ben Carman returned home before leaving for Iraq in February and attended Sunday service in his Marine uniform. Ben Carman, whose late grandfather was a prisoner of war during World War II, and his family were proud that day, Block said.
"He was nervous, knowing where he was going, but he was not hesitant to go," said Block, after spending part of his morning with the Carman family. "He believed in what he was going to be doing and his family still does."
Word of of Carman's death was still spreading around Jefferson on April 7. He was a machine gunner, according to the local newspapers, the Bee and the Jefferson Herald.
"I'm sure the town is going to be devastated," said Karen Roberts, a resident who works at a real estate business on the town square.
Relatives and friends flocked to the Carman house after hearing the news.
Cars packed the driveway that circles next to the Carmans' brick and stucco house, set near a gently rolling horse pasture. People had begun leaving flowers and other mementos next to a sign nearby along the side of Iowa Highway 4 that shared a wish and Marine slogan: "Pray for Our Troops. Semper Fi." It's unclear when the sign was made or by whom.
Bob Bills, a classmate and "fishing buddy" of Carman's, stopped with friends to leave flowers by the sign and said it wasn't possible to overstate what a good person Carman was. He said he and Carman sometimes pretended when they were kids that they were in the military.
Carman knew as he was about to graduate in 2002 that he wanted to become a Marine, said Dan Benitz, a Jefferson-Scranton industrial technology teacher who taught Carman. "He was real positive about going into the Marine Corps," Benitz said.
Carman was a determined student who took many industrial technology classes.
"He was a super young man and tried really hard for me in all his classes," Benitz said. Carman won first in the state at least twice in the sheet metal category of an industrial skills contest.
"He was quiet until you got to know him, and then you wanted to know him better," said Dave Briggs, who taught Carman in agricultural education classes. "He just had a personality that everyone loved him."
Carman also loved fishing, hunting and camping — almost anything to do with the outdoors.
Counselors were available to Jefferson-Scranton students Wednesday, but most of those closest to Carman have already graduated. Still, at least four students were given permission to go home for the day after hearing of Carman's death, Younie said.
Some of Carman's relatives and many friends had seen reports about the heavy casualties Tuesday and worried about Carman.
"Knowing what general area he was in, there were a lot of people who worried about that," said Block, the family's pastor.
Funeral plans have not been made, because it's unclear when the Marine's body would be returned to Jefferson.
Block said he reminded the Carman's family of some of the Bible's messages during his visit with them. "The Scripture says: 'No greater love has any man than this that he lay down his life for his friends.' Ben knew the cost of going to Iraq and he was ready to do it," Block said.
"Ben died for us. He died for me. He died for you. That's something anyone can respect, even if they disagree with the war."
This article includes reports from William Petroski and Rodney White.