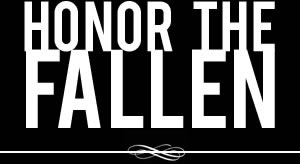 Honoring those who fought and died in Operation Enduring Freedom, Operation Iraqi Freedom and Operation New Dawn
Search Our Database
Marine Lance Cpl. Billy D. Brixey Jr.
Died January 27, 2006 Serving During Operation Enduring Freedom
---
21, of Ferriday, La.; assigned to 1st Battalion, 3rd Marine Regiment, 3rd Marine Division, III Marine Expeditionary Force, Kaneohe Bay, Hawaii; attached to 3rd Marine Logistics Group, III Marine Expeditionary Force, Okinawa, Japan; died Jan. 27 at Landstuhl Regional Medical Center, Germany, of wounds sustained Jan. 25 when an improvised explosive device detonated while he was traveling in a convoy in Afghanistan.
* * * * *
Hawaii-based Marine dies after Afghanistan bomb attack
Associated Press
HONOLULU — A 21-year-old Hawaii-based Marine died from wounds suffered when a bomb exploded near his convoy in Afghanistan less than one month after he arrived in the central Asian nation, the military said Monday.
The Pentagon said Marine Lance Cpl. Billy Brixey Jr. of Ferriday, La., died at a U.S. military hospital in Germany on Friday. The statement said he died "as a result of an improvised explosive device."
Referred to as IEDs by the military, such devices include roadside bombs or booby traps. They are the leading cause of U.S. troop deaths in Iraq.
Joe Brixey said his grandson was a passenger in the vehicle on Jan. 25 when the explosion happened. "They were on patrol in a convoy when they were hit by what they told me was a roadside bomb. It wounded him pretty bad," he said.
Brixey said his grandson had both legs amputated in Afghanistan and was traveling to the German hospital when he died from cardiac arrest.
His family learned of his death on Saturday when military personnel arrived at the home of Brixey's father, Billy D. Brixey Sr., of Vidalia, the grandfather said.
Brixey was assigned to the 1st Battalion of the 3rd Marine Regiment at Kaneohe Bay. In Afghanistan, his unit was attached to a unit based in Okinawa, Japan.
Brixey joined the Marine Corps in 2002 and moved to Hawaii one year later. He deployed to Afghanistan as a motor transport mechanic earlier this month, Marine Corps Base Hawaii said in a statement.
Several hundred Marines from Brixley's battalion left Hawaii earlier this month for a seven-month tour in Afghanistan. They relieved a fellow Hawaii-based unit, the 2nd Battalion, 3rd Marine Regiment.
Brixley was awarded the Good Conduct Medal, the Afghanistan Campaign Medal, the Global War on Terrorism Service Medal, and the National Defense Service Medal.
"He was a fellow that touched a lot of lives around Ferriday," Joe Brixey said. "He was a good Christian boy. He loved the church, and he loved the Marines, and he made the sacrifice."
Brixey's body was en route to Baton Rouge and will be brought to Ferriday, family members said. Comer Funeral Home is in charge of arrangements, which are pending.
He is also survived by a sister.