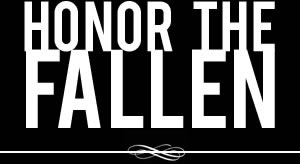 Honoring those who fought and died in Operation Enduring Freedom, Operation Iraqi Freedom and Operation New Dawn
Search Our Database
Marine Lance Cpl. Bradley M. Faircloth
Died November 26, 2004 Serving During Operation Iraqi Freedom
---
20, of Mobile, Ala.; assigned to 1st Battalion, 8th Marine Regiment, 2nd Marine Division, II Marine Expeditionary Force, Camp Lejeune, N.C.; killed Nov. 26 by enemy action in Anbar province, Iraq.
* * * * *
Decorated Marine killed in Iraq
MOBILE, Ala. — A decorated Marine and former Delta State University football player was killed on Thanksgiving Day while fighting insurgents in Fallujah, Iraq, his family said.
Lance Cpl. Brad Faircloth, 20, stationed out of Camp Lejeune, N.C., was a member of 3rd Platoon, Alpha Company, 8th Marine Regiment, 1st Battalion.
Faircloth earned a Purple Heart on Nov. 16 when he was wounded in attempts to drive insurgents from Fallujah, according to his stepfather, Paul Smith. He said Faircloth had an injury to his face.
A week later, Smith said, Faircloth earned his second Purple Heart after being injured in the leg.
Two days after that, his family was told, Faircloth was killed.
"He died trying to get his third Purple Heart," Smith said Saturday.
Military officials did not immediately release details of Faircloth's death. A Marine spokesman said it could be Monday before any information is made public.
A 2002 graduate of Murphy High School, Faircloth joined the Marines in October 2003 in part because of the terrorist attacks of Sept. 11, 2001, according to his mother, Kathleen Faircloth-Smith. He chose the Marines, she said, because he wanted to be with the best.
"He was tough," Faircloth-Smith said. "Everybody else would have been sissies."
Her son played on the defensive line for the Murphy Panthers football team, and was an avid supporter of the program even after graduation, said his former coach, Jim Sudeiha.
Recently, Sudeiha said, Faircloth had requested videotapes of the Panthers' 2004 season so he could watch the games while he was in Iraq.
After his graduation, Faircloth spent a year playing football on a partial scholarship at Delta State University in Mississippi, Faircloth-Smith said.
"He loved playing football," his mother said. "He worked really hard for it."
Before he left for Iraq in July, Faircloth-Smith said, he told her that if he were to die there, he wanted a donation made in his honor to Murphy for the creation of a Panthers statue.
Part of his respect for all people came from his experience on church mission trips to other countries, said Faircloth-Smith.
At 9 years old, Faircloth traveled with his mother to Jamaica, Faircloth-Smith said, pointing to a picture of her son beaming in a classroom surrounded by several black children. The mother and son went on a mission to Ghana about two years later, she said.
"He was a rebel with a cause," Faircloth-Smith said.
— Associated Press
* * * * *
Marine's last wish granted at former high school
MOBILE, Ala. — One of Marine Lance Cpl. Bradley Michael Faircloth's last wishes before his death in Iraq will be granted when a half-ton bronze panther is placed outside Murphy High School.
Awarded three Purple Hearts, Faircloth's battlefield death on Thanksgiving Day in 2004 fueled contributions into a fund for a sculpture of the school mascot — a 2002 class project during his senior year.
Now it's completed. An unveiling ceremony is set for April 14.
For Faircloth, 20, his football buddies were his family, said Kathleen Faircloth-Smith, the Marine's mother.
His coach, Bobby Curtis, now retired, said Thursday that he was scared to hear that Faircloth was going to Iraq because he knew Faircloth would be "out front" in battle, just as he had been on the playing field.
"He worked hard at practice and always gave 100 percent," Curtis said, displaying an engraved team spirit award that hangs in the field house. The award bears Faircloth's name.
After graduation, Faircloth spent a year on a partial scholarship at Delta State University in Mississippi before joining the Marines.
Faircloth's mother has been busy writing invitations for the ceremony to unveil the 8-foot-long, 4-foot-high bronze sculpted by Cory Swindle of Fairhope.
Swindle said the panther, cast in his Barnwell studio in rural Baldwin County, is his biggest project. He said it's "sleek and mean-looking."
It's not a memorial to Faircloth, but his death accelerated the campaign that raised $35,000 to complete it, Murphy principal Doug Estle said. The unveiling also marks the high school's 80th anniversary.
A mix of patriotism and school spirit are expected to dominate the ceremony conducted by students. The Class of 2002 raised $1,000 to kick off the panther project, which caught on with all the 2,500 students enrolled. Some pitched in with car-washes to make it a reality.
"I'm sure it's going to heighten spirits for football and basketball," said senior Shawanda Amos, checking out the excavated site on Murphy's front median where the panther will stand on a pedestal, illuminated by landscape lighting.
Amos said she spent three years in ROTC and will think of Faircloth when she walks by the panther.
A classmate, junior Urcell Crawford, said the panther will become a place for students to rally.
"They usually gather by the flagpole," he said.
Faircloth's mother hopes some members of her son's Marine unit can come to Mobile for the unveiling. Stationed out of Camp Lejeune, N.C., Faircloth was a member of the 1st Battalion, 8th Marines, Alpha Company, 3rd Platoon.
"I know God has given me a supernatural grace to get through all this. I'm turning the page knowing that panther's going up," she said.
On Nov. 16, 2004 Faircloth was wounded in the face, then a week later in the leg before his death in Fallujah on Thanksgiving Day. He was awarded three Purple Hearts for his injuries and death.
"On Bradley's last week in Mobile, before he left, he said if anything happens to me make sure that panther gets in at Murphy," his mother said.
A friend has written a song, titled "Jersey 44" for Faircloth's football number, recorded it in Nashville and offered to perform it at the ceremony.
Faircloth-Smith, who works at a catering business, said she's "totally surprised" that people still think about her son over a year after his death.
"I've gotten letters from all over the country. I still get e-mails from people," she said.
Speaking at Faircloth's funeral, former classmate Gab Hargett said, "One of the last things Brad said to me was, 'I'm fighting for you."'
— Garry Mitchell, Associated Press