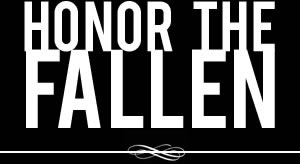 Honoring those who fought and died in Operation Enduring Freedom, Operation Iraqi Freedom and Operation New Dawn
Search Our Database
Marine Lance Cpl. Brian P. Montgomery
Died August 1, 2005 Serving During Operation Iraqi Freedom
---
26, of Willoughby, Ohio; assigned to 3rd Battalion, 25th Marine Regiment, 4th Marine Division, Marine Forces Reserve, Brook Park, Ohio; attached to Regimental Combat Team 2, 2nd Marine Division, II Marine Expeditionary Force (Forward); killed Aug. 1 by enemy small-arms fire while conducting dismounted operations outside Haditha, Iraq. Also killed were Marine Cpl. Jeffrey A. Boskovitch, Marine Lance Cpl. Roger D. Castleberry Jr., Marine Sgt. David J. Coullard, Marine Lance Cpl. Daniel N. Deyarmin Jr. and Marine Sgt. Nathaniel S. Rock.
---
Fallen Ohio-based Marine remembered
By Thomas J. Sheeran
Associated Press
MENTOR, Ohio — One of the 14 Marines killed last week while serving with an Ohio-based battalion was eulogized Wednesday as a patriot determined to fight terrorism.
Services were held at the Mentor United Methodist Church for Lance Cpl. Brian Montgomery, 26, of Willoughby.
"Brian had a deep conviction that he had to defend his country against terrorism," his father, Paul Montgomery, said as he choked back tears.
"I know he's in heaven because he died in hell," the father said.
Montgomery's widow, Pamela Montgomery, said her husband was proud to be a Marine and loved his country. She said the two fell in love immediately.
"You never believe in love at first sight until it happens to you," she said.
Montgomery's brother, Marine Lance Cpl. Eric Montgomery, said Brian was determined to make sure that his brother got home safely from Iraq, where the two served together with the 3rd Battalion, 25th Marines based in Brook Park in suburban Cleveland.
When Eric insisted that his brother's safe return was more important because he was married with a 1-year-old son Eric said he responded, "I've got a responsibility to Dad and Mom to get you home."
Eric Montgomery said he promised to take care of Brian's wife and child if anything happened. "I said, 'Brian I'll do it 'til the day I die."'
On Saturday, Eric Montgomery escorted his brother's body home.
Several people, some waving American flags, lined the streets near the church to show support for Montgomery, whose funeral was the first of several of the battalion members scheduled for this week in Ohio.
Among those in attendance were aging Marines who have made it their mission to ride their motorcycles to as many military funerals as they can.
---
Montgomery served with his brother
The Associated Press
Eric Montgomery always pictured himself coming home from war arm-in-arm with his big brother, Brian. Brian was Eric's idol, his boyhood protector and his bunk mate in the Iraqi desert.
The two did fly home together but it was not the way either wanted. Brian Montgomery, 26, of Willoughby, Ohio, was shot dead Aug. 1 outside Hadithah, Iraq. He was based at Brook Park.
"Thank you, Brian, for bringing me home," Eric said at Brian's funeral. "That's all that mattered to you."
Paul Montgomery said his son had always put others before himself. Brian was suspended in high school for fighting after he defended a girl who had been slapped by a boy. The shock of the 2001 terror attacks prompted him to join the Marine Corps Reserves.
"Brian had a deep conviction that he needed to protect his country," his father said.
A 1998 high school graduate, Brian also is survived by his wife, Pamela, and son, Alexander, who turned age 1 two days after his father's death.
To honor his brother, Eric said he will get a tattoo with a message Brian had always intended for his own body: "Never Left. Never Forgotten."