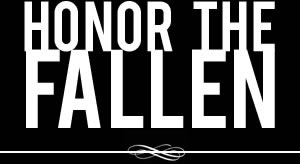 Honoring those who fought and died in Operation Enduring Freedom, Operation Iraqi Freedom and Operation New Dawn
Search Our Database
Marine Lance Cpl. Bryan P. Kelly
Died July 16, 2004 Serving During Operation Iraqi Freedom
---
21, of Klamath Falls, Ore.; assigned to 1st Combat Engineer Battalion, 1st Marine Division, I Marine Expeditionary Force, Camp Pendleton, Calif.; killed July 16 by enemy action in Anbar province, Iraq.
---
Oregon Marine killed in Iraq
Associated Press
KLAMATH FALLS, Ore. — A Marine from Oregon has become one of the latest casualties in the war in Iraq, officials said Monday.
Lance Cpl. Bryan P. Kelly, 21, of Klamath Falls, died July 16 after he was wounded in Anbar province, according to the Department of Defense.
Kelly was assigned to the 1st Combat Engineer Battalion, 1st Marine Division, I Marine Expeditionary Force at Camp Pendleton, Calif.
Officials at Camp Pendleton declined to provide details about his death.
Gov. Ted Kulongoski on Monday asked that flags be flown at half-staff around the state on Tuesday in honor of Kelly.
"Lance Cpl. Kelly's bravery, commitment, and sacrifice will not be forgotten," said Kulongoski, a former Marine. "Our thoughts and prayers are with his family and the many other families who still have loved ones away at war."
Kelly, a 2001 graduate of Klamath Union High School, is the second Marine from Klamath Falls killed in Iraq.
His father, Patrick Kelly, is a former detective in the Klamath County sheriff's office, and his mother, Joani Kelly, is active in community theater, according to a report in The Herald and News in Klamath Falls.
Two Marines drove from Eugene with a chaplain to notify the family, Klamath County Sheriff Tim Evinger told the newspaper.
The sheriff said he remembered the business-like, "alpha green" uniforms of the Marines, and he looked around the living room at the photos of Bryan Kelly.
"He was a real easy-going kind. He joined the Police Explorers, following in his father's footsteps," Evinger told the Klamath Falls newspaper. "He was fun to be around, a real good kid. We're going to miss him."
Kelly joined the Marine Corps in June 2002 and in 2003 graduated with honors from the Marine Corps Basic Combat Engineer Course.
---
Oregon soldier killed in Iraq honored
KLAMATH FALLS, Ore. — Gov. Ted Kulongoski flew home from the Democratic National Convention to honor a Marine who had dreamed of becoming a volunteer firefighter alongside his best friend.
Kulongoski spoke Wednesday evening at a public memorial service for Lance Cpl. Bryan Kelly, the second Marine from Klamath Falls to die fighting in Iraq.
"Klamath Falls has been especially hard hit by this war," Kulongoski said.
"I can't bring Bryan Kelly back to the warm and loving arms of his family," he said, looking down at the parents of the slain 21-year-old. "But I promise this, your son will not be forgotten."
A 2001 Klamath Union High School graduate, Kelly had been serving his second tour of duty when he was killed July 16 by a roadside bomb in Iraq's Anbar province.
He was the seventh Marine from Oregon to die in Iraq.
Lance Cpl. Gary Van Leuven, who graduated from Klamath Falls' Mazama High School in 2002, was killed in Iraq in April. Kulongoski has gone to services for all seven of the fallen Oregon Marines.
Kelly had joined the Marines after the Sept. 11 terrorist attacks, according to his best friend, Capt. Mark Shea of Klamath County Fire District No. 4.
"That is what he felt he had to do," Shea said.
As children, Shea said the two would often pretend to be firefighters, dressing up in rain jackets and dragging around a garden hose. The picnic table was their fire engine, and shrubs were the fires they were trying to put out.
"Our parents wondered why the trees and bushes grew so well, but if you put as much water as we did on anything, it would grow," Shea said.
Kelly also worked as a volunteer firefighter and served in the Police Explorers while growing up.
He met Klamath Falls native Kate Huntsman at a skate park when he was 11, and had proposed on the day after Thanksgiving. The couple were to be wed Nov. 27.
"As his father said, 'You couldn't ask for a better son,"' Kulongoski said.
Others remembered Kelly as a cheerful man who was seldom with out a smile.
1st Lt. Casey Farrell, who was Kelly's platoon commander for seven months, said the soldier would often lay on his cot and shuffle through photos of family and friends during down time.
"He had sort of a grin; he knew they were people back home supporting him and waiting for him," Farrell said.
--- Associated Press