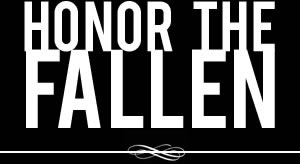 Honoring those who fought and died in Operation Enduring Freedom, Operation Iraqi Freedom and Operation New Dawn
Search Our Database
Marine Lance Cpl. Carl L. Raines II
Died October 6, 2005 Serving During Operation Iraqi Freedom
---
20, of Coffee, Ala.; assigned to the Combat Service Support Detachment 21, 2nd Force Service Support Group, II Marine Expeditionary Force, Cherry Point, N.C.; attached to Regimental Combat Team 2, 2nd Marine Division, II Marine Expeditionary Force (Forward); killed Oct. 6 by an improvised explosive device while conducting combat operations against enemy forces near Qaim, Iraq.
---
Dothan father of Marine killed in Iraq reflects on son's devotion
By Lance Griffin
The Associated Press / The Dothan (Ala.) Eagle
ENTERPRISE, Ala. — Carl Raines II wrote his father a letter about a month ago while stationed in Iraq with the Marines. To his father, it sounded like goodbye.
"He said he had no regrets and he told me I had done a good job (raising him)," said Raines, a former Army soldier and Marine who now lives in Enterprise. Carl and his son were linked not only by blood, but by that inexplicable bond shared by fellow Marines.
"I don't know. It was like a premonition or something," he said. "I just knew instinctively something was going to happen."
He received another letter last Thursday. In this one, his son talked about getting on with his life after serving two more years with the Marines. He wanted to be a personal trainer. Two hours after opening the letter, two Marine sergeants and an Air Force chaplain knocked on his door.
"I knew immediately," he said. Raines' firstborn son — the one he said could be obstinate at times but never met a person he didn't like and who didn't like him — was killed by a roadside bomb near Qaim, Iraq, in support of Operation Iraqi Freedom.
Raines' body arrived at Dover Air Force Base Monday morning. Now, a father, mother, two sisters and a stepbrother must plan a funeral instead of awaiting Raines' safe return from war-torn Iraq.
Raines seemed destined to be a Marine, even though his father tried to talk him out of it. He was born in Heidelberg, Germany, while his father was an Army staff sergeant and military policeman. He crisscrossed the United States before winding up in the Wiregrass, playing midget football in New Brockton and attending Dauphin Jr. High and Enterprise High Schools.
He excelled as commander of the Enterprise ROTC drill team, leading the squad to several awards. He soon joined the Marines and graduated from MP school before hitching on to the 2nd Force Service Support Group, stationed at Camp Lejeune, N.C.
He was sent to Iraq last August and survived fierce fighting during the Fallujah offensive before returning home for a brief visit. He returned to Iraq on Aug. 19.
Because he was a sole surviving son, Raines said his son did not have to fight in Iraq, but volunteered to go. "He went because of his buddies," Raines said. "He wanted to protect them, fight with them."
Raines, a Vietnam veteran, said dealing with the loss of his son is the worst thing he's had to endure. "I've lost a father, a mother and a brother. I saw friends die in Vietnam. None of that has ever had the impact of losing a son," he said.
Now, alternating feelings of pride, anger and despair engulf him.
"My son believed in the cause 120 percent. He didn't believe in it halfway," Raines said. "He saw the suffering of the Iraqi people and what they were going through. He died defending his buddies. That's what he died for. He died fighting for the people he loved and the people that loved him. Unfortunately, God decided to call him home a lot earlier than we wanted."
Raines, who also served in Desert Storm, said his son's death has made him want to fight again.
"Now, it's personal to me," he said. "Before, it was abstract. But if I ever have another child, I'll talk them out of ever serving. I don't care what it takes. Nobody should have to go through this."