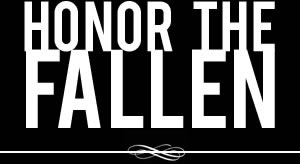 Honoring those who fought and died in Operation Enduring Freedom, Operation Iraqi Freedom and Operation New Dawn
Search Our Database
Marine Lance Cpl. Chase J. Comley
Died August 6, 2005 Serving During Operation Iraqi Freedom
---
21, of Lexington, Ky.; assigned to the 2nd Assault Amphibian Battalion, 2nd Marine Division, II Marine Expeditionary Force, Camp Lejeune, N.C.; killed Aug. 6 by a suicidal car-bomber while conducting combat operations against enemy forces near Amiriyah, Iraq.
---
Marine dies in Iraq suicide bombing
Associated Press
LEXINGTON, Ky. — A Camp Lejeune-based Marine has died in Iraq, family members in Kentucky said.
Lance Cpl. Chase Johnson Comley, 21, of Lexington, was a member of Bravo Company, 2nd Amphibious Assault Vehicle Battalion, said his brother, Clinton Comley.
The military said a Marine was killed Saturday in a suicide car bombing in a village west of Baghdad. The Marine's name was not released, however, and the Department of Defense had not identified him on its Web site Monday.
Clinton Comley said military officials notified the family of his brother's death Saturday.
Comley joined the Marines in February 2004 and had been in Iraq since March, his father, Mark Comley, told the Lexington Herald-Leader.
Comley played baseball and basketball at Sayre High School and graduated in 2002.
"He was full of beans and spirit and naughty enough so you loved him," school headmaster Clayton Chambliss told the Lexington newspaper. "But under all of that was just a really tender kid."
Comley was a catcher for the Sayre baseball squad.
"I think he pretty much won just about every award there was to give," baseball coach Scotty Sutton said. "He was somebody that was just full of life, somebody that I could chew on for doing something wrong and then literally 10 minutes later, he would do something that would have me laughing out loud. He was so much fun to be around."
After graduating from Sayre, Comley enrolled at Lexington Community College but left after about a year, Clinton Comley said.
"He wasn't sure what path he wanted to lead," Clinton Comley said.
Chase Comley helped his father, a self-employed marketing professional, but then decided to join the Marines.
"He didn't want to lie around and do nothing all day," Mark Comley said.
Chase Comley was scheduled to return home in October. Clinton Comley said the family intends to set up a memorial fund.