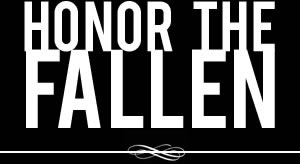 Honoring those who fought and died in Operation Enduring Freedom, Operation Iraqi Freedom and Operation New Dawn
Search Our Database
Marine Lance Cpl. Christopher S. Baltazar Jr.
Died September 3, 2009 Serving During Operation Enduring Freedom
---
19, of San Antonio; was assigned to 2nd Light Armored Reconnaissance Battalion, 2nd Marine Division, II Marine Expeditionary Force, Camp Lejeune, N.C.; died Sept. 3 while supporting combat operations in Qal Yeh Now, Afghanistan. Also killed was Hospital Corpsman 3rd Class Benjamin P. Castiglione.
---
More comfortable in camo than dress uniform
The Associated Press
Christopher S. Baltazar Jr. could irritate his brother in a way only brothers could.
"If he poked me with a stick, I'd curse at him and laugh at him at the same time," said his younger brother, Brendon. "There's never been anyone else on this planet who I could not be angry at."
Raised by a mother who was deployed several times, they were in the habit of saying "I love you" each time they spoke, including the last.
"In a military family, you just don't want to send anyone away without hearing that," Brendon Baltazar said.
Christopher Baltazar, 19, of San Antonio was killed Sept. 3 by an explosive in Helmand province, Afghanistan. He was based at Camp Lejeune, N.C.
He seemed more comfortable in his ROTC camouflage getting dirty than in a military dress uniform, so friends weren't surprised he joined the Marines after graduating from Judson High School in San Antonio in 2008.
"He was always a real funny, joyful, happy person," said Will Weber, who described Baltazar as a close friend growing up. "He was so excited about being a Marine. He believed in honor and serving his country."
Baltazar also is survived by his sister and two stepbrothers, his brother said.