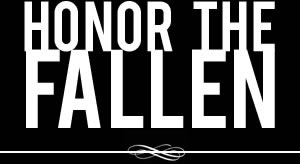 Honoring those who fought and died in Operation Enduring Freedom, Operation Iraqi Freedom and Operation New Dawn
Search Our Database
Marine Lance Cpl. Dakota R. Huse
Died November 9, 2010 Serving During Operation Enduring Freedom
---
19, of Greenwood, La.; assigned to 2nd Battalion, 9th Marine Regiment, 2nd Marine Division, II Marine Expeditionary Force, Camp Lejeune, N.C.; died Nov. 9 in Helmand province, Afghanistan, while conducting combat operations.
---
Remains of fallen Marine return to hometown
By John Andrew Prime
Shreveport (La.) Times
With an honor detail of fellow Marines, more than 100 Patriot Guard Rider motorcyclists and almost too many local police and sheriff's vehicles to count, Lance Cpl. Dakota "Cody" Huse returned from the war on Nov. 18.
"He's coming home where he's always belonged," his mother, Donna Huse, said of her younger son, who died Nov. 9 in combat in Afghanistan. He was 19 years old. "He did what he wanted to do. It was his choice. We're just glad he's home so he can be at rest with his family."
With constant staccato reports from a nearby firing range echoing in the background, the trim charter jet carrying Huse's flag-draped casket landed at Shreveport Downtown Airport just after 2 p.m.
Leathers-clad, flag-wielding cyclists and the law-enforcement vehicles soon formed an escort for the Huse family and their lost loved one, and the entourage, probably a mile long, left for Centuries Memorial Funeral Home, 8801 Mansfield Road, Shreveport.
During the arrival, family members, including Huse's aunts, older brother and sisters, supported Donna Huse through a mother's worst nightmare.
"He's our hero," said Beaux Gregory, a cousin. "He was loved by everybody. He served our country. He did what he wanted to do. Now he's going to rest in peace."
Donna Huse was cheered by the support shown by the local community and her son's friends among the motorcycle community and law enforcement.
"They've done so much to help us and just to be there for us, to make sure [the community] knows what I've known about Dakota from Day One," she said.
"He was our hero when he went in and now he's everyone else's hero. He was a great man. He cared for his country and the safety of those at home so he went to war. It's something I never thought possible for my child. He was my baby."
A private family burial of the Marine's cremains will be held at a later date, Donna Huse said.
She offered a suggestion to people who want to honor her son in a way he would have wanted.
"We ask if anyone wants to, make donations to Marines Toys for Tots now that it's the holiday season, or to St. Jude's," she said. "It's just what it is. ... We're taking it a day at a time."