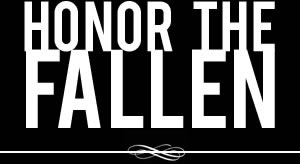 Honoring those who fought and died in Operation Enduring Freedom, Operation Iraqi Freedom and Operation New Dawn
Search Our Database
Marine Lance Cpl. Daniel R. Bubb
Died October 17, 2005 Serving During Operation Iraqi Freedom
---
19, of Grottoes, Va.; assigned to the 1st Light Armored Reconnaissance Battalion, 1st Marine Division, I Marine Expeditionary Force, Camp Pendleton, Calif.; attached to 2nd Marine Division, II MEF (Forward); killed Oct. 17 by small-arms fire while conducting combat operations against enemy forces in Rutbah, Iraq.
---
Mother of soldier killed in Iraq: 'He was everybody's child'
Associated Press
GROTTOES, Va. — The mother of a 19-year-old killed in Iraq said her son's killing was a loss for everyone in this Shenandoah Valley community.
Janey Harrah, 40, said even as a child, her son, Marine Lance Cpl. Daniel Scott Resner Bubb, was like an adult — cleaning up after himself after visiting a friend's house, making him popular among parents.
"He had a home wherever he went," Harrah said of Bubb, killed near the Jordanian border.
"He wasn't just my child," she told the Daily News-Record of Harrisonburg. "He was everybody's child. He was born to the whole town of Grottoes, more or less."
Harrah said the Defense Department informed her that Bubb was one of two Marines killed late Monday in Iraq near the border with Jordan. He was with the 1st Light Armored Reconnaissance Battalion.
Bubb was killed the day before he was to turn 20.
Inspired by the Sept. 11 attacks, Bubb finished high school at 17 and joined the Marines.
"That hit him right at his heart, that somebody from another country would do that to us," Harrah said.
Julie Bubb said she had spoken with her nephew by telephone hours before he was killed. She sang him Happy Birthday, then the two looked at the full moon together.
"I said, 'We're not that far apart are we?' and then three hours later, he's dead," she said, sobbing.