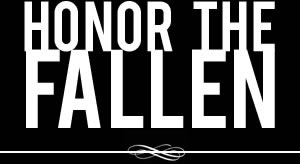 Honoring those who fought and died in Operation Enduring Freedom, Operation Iraqi Freedom and Operation New Dawn
Search Our Database
Marine Lance Cpl. Daniel R. Olsen
Died April 2, 2007 Serving During Operation Iraqi Freedom
---
20, of Eagan, Minn.; assigned to 2nd Battalion, 7th Marine Regiment, 1st Marine Division, I Marine Expeditionary Force, Twentynine Palms, Calif.; died April 2 while conducting combat operations in Anbar province, Iraq.
---
Eagan man is the latest Minnesotan to die while fighting in Iraq
KARE-TV
Daniel Olsen grew up in Eagan and enlisted in the Marines at the age of 18. The now 20-year-old Olsen was hit by enemy fire on Sunday, while on patrol in Iraq's Anbar province.
Family and friends say they are simply stunned by the news of Daniel's death.
His parents talked to him on the phone a little over a week ago. His mother Gwen says, "It really has not sunk in. I mean probably the fog that we are in is a blessing."
Daniel is being remembered as a quiet man, who didn't like a lot of attention.
Even so, his family says he loved being a Marine. According to his dad Wayne, "Daniel was with a group he respected and enjoyed. He had found a home with the Marines. And the last time we talked with him he seemed pretty positive about that relationship. So we felt pretty good about that."
For now, the Olsen's are relying on their strong faith to see them through this tragedy.
Gwen says, "I believe God knew the number of his days before he was born, and I'm thankful for everyday we had with him, and I'm thankful for the memories."
Daniel Olsen will be laid to rest with full military honors at Fort Snelling National Cemetery.
---
Family says Minnesota Marine killed in Iraq
The Associated Press
MINNEAPOLIS — A Marine from Eagan was killed in Iraq, the soldier's family said April 2.
Lance Cpl. Daniel Olsen, 20, was shot April 1 in Anbar province, his parents, Wayne and Gwen Olsen, told WCCO-TV. They said two Marines, an Eagan police officer and a chaplain told them of the death.
Daniel Olsen, a graduate of Eagan High School, enlisted in the Marines on March 15, 2005, and was deployed Jan. 28, 2007, his family said. "He was doing what he wanted to do," his father said.
Wayne Olsen said his son was on patrol in the Fallujah area with the 2nd Battalion, 7th Marines, when he was killed. Though he was wearing heavy armor, he was shot in the back with small-arms fire, his parents said.
A call from The Associated Press to a Marine spokesman wasn't immediately returned April 2.
Olsen is the 56th person with strong Minnesota ties to die in connection with the wars in Iraq and Afghanistan.