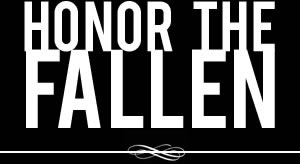 Honoring those who fought and died in Operation Enduring Freedom, Operation Iraqi Freedom and Operation New Dawn
Search Our Database
Marine Lance Cpl. Darrell J. Schumann
Died January 26, 2005 Serving During Operation Iraqi Freedom
---
25, of Hampton, Va.; assigned to 1st Battalion, 3rd Marine Regiment, 3rd Marine Division, III Marine Expeditionary Force, Marine Corps Base Hawaii; killed Jan. 26 when the CH-53E helicopter in which he was riding crashed near Rutbah, Iraq. Twenty-nine Marines and one sailor also were killed.
---
Marine killed in Iraq helped lead assault on Fallujah
Associated Press
HAMPTON, Va. — Lance Cpl. Darrell J. Schumann had survived fierce door-to-door fighting and was counting down to one more mission before heading home in 10 days, his father said.
Then, on Wednesday, the Marine was killed in a deadly helicopter crash in western Iraq.
Twelve hours before his death, Schumann had sent a photo via a computer image to his parents.
"Three hours later, he called us to say he had one more mission to do," retired Air Force Chief Master Sgt. Richmon Schumann said shortly after receiving confirmation his son had died with 30 others in the deadliest single event for U.S. forces since the invasion of Iraq nearly two years ago.
The CH-53E Super Stallion went down while transporting troops for security operations in preparation of Sunday's elections.
"They were excited about the prospect of moving over to rejoin their unit because they had been pulled off the main unit to fight in Fallujah," the father said.
Darrell Schumann, 25, who joined the Marine Corps in June 2002, was a heavy machine gunner. He had been in Iraq since September.
Schumann was a member of Charlie Company, 1st Battalion, 3rd Marine Regiment, 3rd Marine Division, III Expeditionary Force, from Marine Corps Base Hawaii. He was among the first to enter the battle where U.S. and coalition forces fought to rid Fallujah of insurgents, his father said.
"They were proud of what they had done," Richmon Schumann told The Virginian-Pilot of Norfolk. "They were so very proud of what they were able to accomplish in Fallujah.
"Charlie Company was the first to reach the city, and it was his company that was pushing through. They were the ones doing the door-to-door," his father said.
"His last letter to us, which we received last week, said: 'I do wish America could see how awesome a job we are doing over here without it being construed by the media. It's really an honor to be fighting alongside these men.'"
Schumann was the only Marine in a military family. His father served in the Air Force for more than 20 years. His mother, Mary Schumann, is still on active duty at Langley Air Force Base. She, too, is a chief master sergeant.
Schumann's wife, Nicole, remains in Hawaii where his unit was based. The couple had no children.