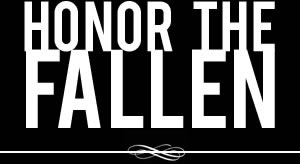 Honoring those who fought and died in Operation Enduring Freedom, Operation Iraqi Freedom and Operation New Dawn
Search Our Database
Marine Lance Cpl. Donald J. Cline Jr.
Died March 23, 2003 Serving During Operation Iraqi Freedom
---
21, of Washoe, Nev.; assigned to 1st Battalion, 2nd Marine Regiment, 2nd Marine Expeditionary Brigade, Camp Lejeune, N.C.; killed in action near Nasiriyah on March 23. He was listed as missing until April 13, when the Defense Department announced his remains had been identified.
* * * * *
Widow dismayed that Sparks Marine' death in Iraq 'indeterminable'
Associated Press
RENO, Nev. — A year after her husband was killed in one of the first battles in Iraq, Tina Cline has an 8-inch report on the battle that took his life, but few answers.
Two Marines spent three hours with her on Saturday to discuss the report that she hoped would disclose the events one year ago last Tuesday that left her the widow of Lance Cpl. Donald J. Cline Jr.
But after nearly one year of investigation, the cause of his death is "indeterminable."
"It's open still," Cline said. "I'm so sick of not being told the truth right away."
What she was told was that her husband died a hero and will be awarded with a Bronze Star with a "V" for valor. Although the award was approved in January, she said the Marines told her the medals would be presented to her at a later date.
The families of the 18 Marines killed in the An Nasiriyah battle were informed Saturday and Sunday of the investigations results, said Capt. Teresa Ovalle, spokeswoman for Camp Lejeune.
"The investigation took nearly a year in order to gather and fully consider all the facts and evidence to determine how Marines were killed and wounded that day," she said.
The report given to Cline included testimonies of the commanding officer and Marines who were present in the battle during the fourth day of the war.
The commander said the convoy came under heavy fire.
The crew chief in the amphibious vehicle traveling behind the vehicle Cline was in said, "We were on a four-lane road on the left side going south when C208 (Cline's armored vehicle) got hit.
"I saw a white flash and the track flew a foot and a half off the ground. The side blew out. Every one in the back flew out of it."
Tina Cline still can't understand why she hasn't received a copy of his autopsy or the personal belongings and charred fabric found at the site.
"The word closure, it bugs me, because I don't think I'll ever have closure," she said.
* * * * *
Cpl. Donald Cline met his wife, Tina, in high school and they were married the day after he graduated from Marine boot camp. About a month before he was killed, his wife received a letter that included a hand-carved wooden truck with the word "Dakota" on the side – the name of their 2-year-old son. They also had a second son, 7-month-old Dylan.
_ Associated Press
* * * * *
Nevada town honors Marine killed in Iraq
SPARKS, Nev. — City officials installed a memorial plaque at the Sparks Marina Park on Thursday to honor a Reed High School graduate who was the first Nevadan killed in battle in Iraq.
Lance Cpl. Donald J. Cline was among 18 service members who died in the battle of Nasiriyah in southern Iraq on March 23, 2003, just days after the war started.
His widow, Tina Cline, and two young sons, Dakota and Dylan, attended the ceremony Thursday when the brozne plaque was installed in front of a newly planted tree.
"It's so great how people remember, you know?" Cline said.
"My main thing was to make sure everybody knew my husband and who he was. This just helps me — helps me (have) his name live on," she said.
Sparks Mayor Tony Armstrong said he got the idea of memorializing Cline from Marine Capt. Casey Harsh, the son of Reno city councilwoman Toni Harsh.
"Casey sent me a letter in the spring, saying, 'Tony, we ought to do something nice for him,"' Armstrong said.
Contacted by phone at Camp Pendleton, Calif., Capt. Harsh told the Daily Sparks Tribune that Cline was one of 10 Marines killed by U.S. Air Force A-10 planes providing air support.
The Air Force pilot or pilots mistook Marine amphibious armored personnel carriers for enemy vehicles, he said.
"They just released that investigation recently" explaining that the Marines died from friendly fire, or "fratricide," as Harsh calls it.
"It's a huge disappointment. (But) it's always happened. It happened on a huge scale during the (first) Gulf War," Harsh said.
Cline performed heroically in battle, Harsh said, and was guarding wounded Marines when he was killed. He was awarded the Bronze Star posthumously.
— Associated Press