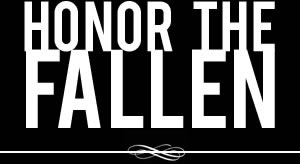 Honoring those who fought and died in Operation Enduring Freedom, Operation Iraqi Freedom and Operation New Dawn
Search Our Database
Marine Lance Cpl. Edward J. Dycus
Died February 1, 2012 Serving During Operation Enduring Freedom
---
22, of Greenville, Miss.; assigned to 2nd Battalion, 9th Marines, 2nd Marine Division, II Marine Expeditionary Force, Camp Lejeune, N.C.; died Feb. 1 when he was shot by a member of the Afghan Security Forces in Helmand province, Afghanistan.


---

Marine from Miss. Killed in Afghanistan

By Therese Apel, The Clarion Ledger

Mississippi's first casualty this year from the war in Afghanistan died at the hands of an Afghan soldier who was guarding a joint operating base with him in the Helmand province, officials said.

Wednesday's death of Marine Lance Cpl. Edward Dycus, 22, of Greenville is under investigation, military officials say. Details were not released.

"He's not just another dead soldier," said childhood friend Kayla Bevill. "He wasn't killed by 'the enemy.' He was killed by someone that was supposed to be helping him guard, and that's what hurts the most."

Dycus was assigned to the 2nd Battalion, 9th Marine Division, II Marine Expeditionary Force out of Camp Lejeune, N.C.

Since the beginning of Operation Enduring Freedom, Mississippi has had 70 military personnel killed in action, according to www.militarytimes.com. In 2011, Marine Staff Sgt. Jason A. Rogers, Army Staff Sgt. David D. Self, Army Sgt. Christopher R. Bell, and Navy Master-at-Arms 1st Class (AW) Stacy O. Johnson were Mississippi's casualties.

Western Line School District Superintendent Larry Green said talks are in the works to have a candlelight service for Dycus, and about making the school grounds available for his funeral when arrangements are made.

Plans for a memorial service also are pending, officials said, but they believe Dycus' body will arrive in Greenville on Saturday.

Lonnie Moorman, a friend, said Dycus entered boot camp in 2010 and hadn't been in Afghanistan more than a few months when he was shot.

"Eddie was born for the military. He thrived in a situation like that," Moorman said.

Dycus' friends said he grew up in a tight-knit family, but switched schools a few times, and sometimes saw himself as a bit of an outsider.

"It was hard on him growing up, but he never let that show. He always had a smile on his face," Bevill said. "No matter how his day or anything in his life was going, he was going to be there to put himself aside and make you smile. He was always more worried about someone else than himself."