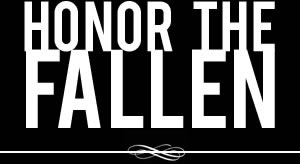 Honoring those who fought and died in Operation Enduring Freedom, Operation Iraqi Freedom and Operation New Dawn
Search Our Database
Marine Lance Cpl. Eric Hillenburg
Died December 23, 2004 Serving During Operation Iraqi Freedom
---
21, of Marion, Ind.; assigned to 3rd Battalion, 5th Marine Regiment, 1st Marine Division, I Marine Expeditionary Force, Marine Corps Base Camp Pendleton, Calif.; killed Dec. 23 by enemy action in Anbar province, Iraq.
---
Marine from central Indiana killed in Iraq
Associated Press
AVON, Ind. — A 21-year-old from central Indiana was killed last week in Iraq along with two other Marines when they came under enemy fire, the Department of Defense said.
Lance Cpl. Eric Hillenburg of Avon died Dec. 23 in Iraq's Anbar province, the military said.
"Since he was 14 years old, he's told us he was going to be a Marine," said Erin Kissling, Hillenburg's sister. "He was very sweet and tenderhearted. He really cared about people."
Hillenburg was born in the southern Indiana town of Bedford and was a 2001 graduate of Chapel Hill Christian School in Indianapolis, where he was a member of the varsity basketball and soccer teams.
His father, Jerry, the pastor of Hope Baptist Church in Indianapolis, said his faith would see him through the difficult time.
"I have a good God. I have a good wife, good family. And I have a good church that loves me," Jerry Hillenburg said. "And those things are what I'll cling to."
Aside from their son's death in Iraq, the Hillenburgs were also dealing with the hospitalization of another son, who underwent surgery Monday for a kidney ailment.
The Department of Defense said the two other Marines killed in the same attack as Hillenburg were Lance Cpl. James R. Phillips, 21, of Hillsboro, Fla., and Cpl. Raleigh C. Smith, 21, of Lincoln, Mont.
All three were assigned to the I Marine Expeditionary Force, based out of Camp Pendleton, Calif.
Hillenburg is the 36th service member to die in the Middle East since the buildup for the invasion of Iraq began in early 2003.