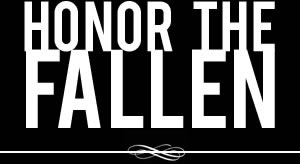 Honoring those who fought and died in Operation Enduring Freedom, Operation Iraqi Freedom and Operation New Dawn
Search Our Database
Marine Lance Cpl. Eric J. Bernholtz
Died August 3, 2005 Serving During Operation Iraqi Freedom
---
23, of Grove City, Ohio; assigned to the 3rd Battalion, 25th Marine Regiment, 4th Marine Division, Marine Forces Reserve, Columbus, Ohio; attached to Regimental Combat Team 2, 2nd Marine Division, II Marine Expeditionary Force (Forward); killed Aug. 3 when his amphibious assault vehicle was attacked by an improvised explosive device while he was conducting combat operations south of Hadithah, Iraq. Also killed were Marine Lance Cpl. Timothy M. Bell Jr., Lance Cpl. Nicholas William B. Bloem, Sgt. Bradley J. Harper, Sgt. Justin F. Hoffman, Cpl. David Kenneth J. Kreuter and Cpl. David S. Stewart.
---
Ohio Marine killed in Iraq explosion
The Associated Press
The night before his funeral, friends of Eric J. Bernholtz gathered to recall a guy who would sneak into church to play basketball, who would drink chocolate milkshakes and talk all night.
They laughed about his trademark footwear, which he called "shandals." He'd cut the toes and heels off old gym shoes, turning them into something resembling sandals.
"This is a person that loved life," said Dave Montgomery, a friend.
Bernholtz, 23, of Grove City, Ohio, died Aug. 3 when his vehicle was hit by a bomb south of Hadithah. He graduated from high school in 2000 and was assigned to Columbus.
The Rev. Rob Paugh laughed about Eric's navigational skills. "He thought he had a sense of direction," he said, explaining that Bernholtz managed to find a wedding in Louisiana by driving south without knowing the name of the town or the church. Paugh was amazed to see him there in a suit — but no socks.
His older brother Adam, who is deaf, gave a eulogy in sign language. As he finished, he signed: "I love you. I can't wait to run and hug you."
He also is survived by his parents, James and Cathy Bernholtz.