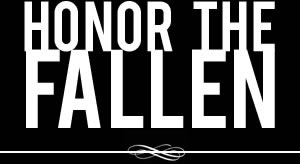 Honoring those who fought and died in Operation Enduring Freedom, Operation Iraqi Freedom and Operation New Dawn
Search Our Database
Marine Lance Cpl. Evenor C. Herrera
Died August 10, 2005 Serving During Operation Iraqi Freedom
---
22, of Gypsum, Colo.; assigned to the 1st Battalion, 5th Marine Regiment, 1st Marine Division, I Marine Expeditionary Force, Camp Pendleton, Calif.; attached to the 2nd Marine Division, II Marine Expeditionary Force (Forward); died Aug. 10 of wounds sustained when an improvised explosive device detonated while he was conducting combat operations near Ramadi, Iraq.
---
Marine was shy on the outside, outgoing on the inside
Associated Press
The stories about Evenor C. Herrera came easily. How he was shy around girls and sought advice from his older sister. How he was fearless and once drove a four-wheel drive truck down a muddy hill, nearly flipping it over.
How he stayed up all night watching World Cup soccer matches a few years ago and then showed up for classes the next day bleary-eyed.
Herrera, 22, of Gypsum, Colo., died Aug. 10 from a bomb blast near Ramadi. He graduated high school in 2001 and was assigned to Camp Pendleton.
"He was quiet if you didn't know him, but to people who knew him, he was really outgoing," said his brother, Balmore Herrera. His family immigrated from Honduras in 1992. He began talking about joining the Army when he was only 10.
"He was always interested in that," said Balmore. "G.I. Joe was a big thing back then."
He also enjoyed typical mountain activities like fishing and snowboarding, and the brothers often camped together.
"My son, I promised to be with you and I'm here," his mother, Blanca Herrera, said at his funeral. "God bless you, and you'll be in my heart all of the time."