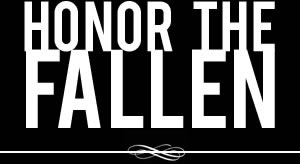 Honoring those who fought and died in Operation Enduring Freedom, Operation Iraqi Freedom and Operation New Dawn
Search Our Database
Marine Lance Cpl. Garrett W. Gamble
Died March 11, 2010 Serving During Operation Enduring Freedom
---
20, of Sugar Land, Texas; assigned to the 2nd Battalion, 2nd Marine Regiment, 2nd Marine Division, II Marine Expeditionary Force, Camp Lejeune, N.C.; died March 11 while supporting combat operations in Helmand province, Afghanistan.
---
Lance corporal 'was always competing'
The Associated Press
Garrett W. Gamble was a sportsman with a deep sense of adventure, the son of a former NHL goalie and an avid hockey player himself. He also had a big stomach.
He "ate like crazy," friend Jason Williams said at a memorial for the 20-year-old. "Don't take him out unless it's a buffet," Williams joked.
Gamble, of Sugarland, Texas, died March 11 after reportedly stepping on a mine while on patrol in Helmand province, Afghanistan. He was assigned to Camp Lejeune.
Gamble began considering joining the military years before his 2008 graduation from Stephen F. Austin High School in Sugarland, said friend Bryce Ritzen, who enlisted with Gamble in 2007.
"He beat me running; I beat him in sit-ups," Ritzen said. "Garrett was always competing."
One of his elementary school teachers said Gamble had shown bravery and determination from a young age and had persevered despite struggling with dyslexia.
"He might have sometimes been a little mischievous, but he was never, ever mean-spirited," Carolyn McCrory said.
Survivors include his parents, Michelle and Brad Greer and Troy Gamble, and younger brothers, Cody Gamble and Gunner Greer.