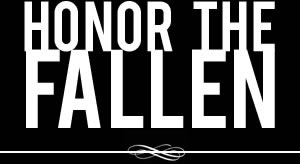 Honoring those who fought and died in Operation Enduring Freedom, Operation Iraqi Freedom and Operation New Dawn
Search Our Database
Marine Lance Cpl. Gregory C. Howman
Died September 15, 2004 Serving During Operation Iraqi Freedom
---
28, of Charlotte, N.C.; assigned to 2nd Battalion, 5th Marine Regiment, 1st Marine Division, I Marine Expeditionary Force, Camp Pendleton, Calif.; killed Sept. 15 by enemy action in Anbar province, Iraq.
---
Sister remembers dedication of N.C. Marine killed in Iraq
Associated Press
CHARLOTTE, N.C. — A 28-year-old Charlotte man prompted to join the Marines after the terrorist attacks of Sept. 11, 2001, was killed by an explosive last week in Iraq, his family said Sept. 20.
Lance Cpl. Gregory Howman was killed when an explosive device went off while he was on a late-night patrol Sept. 15 in Iraq's Anbar province, his family said.
Born in Atlanta, Howman grew up in Charlotte, where he played baseball at Olympic High School, eventually earning a GED.
Though he had talked about joining the military while growing up, he put that off, getting work with a residential stone distributor instead. After the terror attacks on New York and Washington, though, Howman wanted to help fight back, his sister said.
"I think like a lot of people after Sept. 11, he just felt like he had to do something," Rebecca Lehmann told The Charlotte Observer.
He passed an entrance exam on his fourth try and lost 40 pounds at boot camp. Howman's unit was one of the first to cross the Kuwaiti border into Iraq when the war started in March 2003.
His sister said many of the younger Marines in Howman's unit called him "Grandpa," and that he felt responsible for the recent high school graduates.
He spent 10 months in Iraq, then a year back in the United States. When he redeployed a month ago, his sister said, Howman was eager to return, feeling that he was doing good work there.
Lehmann said her family has been stalked by tragedy in recent weeks. Their mother, Hannah Howman, died suddenly at age 64 six weeks ago at Lehmann's home in the Florida Panhandle, shortly before Howman left for his second tour in Iraq.
Last week, Lehmann and her family fled their home in advance of Hurricane Ivan, which hit their neighborhood hard.
And as the family gathered in Charlotte to mourn Howman's death, they learned their stepmother had been diagnosed with lung cancer.
"I don't think we can get hit again," Lehmann said. "I don't think I can take it. I can't have the breath knocked out of me any more."
Howman was the second serviceman from Charlotte killed in action in Iraq. Army infantryman Chris Hill, who was 26, died March 11.
A memorial service is scheduled for Sept. 24 at 2 p.m. at McEwen Funeral Home in Pineville. Howman is to be buried Sept. 29 in Arlington National Cemetery.